Epic Fail Auction: la cassaforte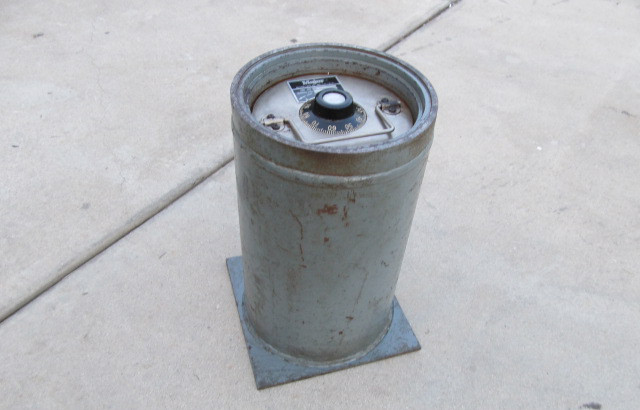 What you see is what you get. Nothing more and nothing less. Here is a major floor or in ground safe. It looks like to be a 7″ door measured across. It is a combination lock unit… I did not get the combination for the unit .So you will have to contact the major safe company to get the combination or find someone that can open the unit up./ returns: There are no returns. All merchandise sold as is. Please do not ask us to refund your money.
L'utente di eBay "jameslabrecque" (aka James Labrecque) pensa bene di vendere su eBay una vecchia cassaforte da pavimento.
Scrive quello riportato sopra, per paura che chi si aggiudichi l'oggetto in questione poi voglia un rimborso o simili: James non ha la combinazione della cassaforte e quindi la vende "così com'è", insomma, sono cazzi di chi se la compra.
L'asta finisce a 123 dollari. Ottimo prezzo per una cassaforte vuota senza combinazione…
Peccato che quando il vincitore dell'asta la riceve a casa e la scassina… ci trova dentro oltre 26000 dollari!
Raggiunto per un commento James ha dichiarato:
I feel like the stupidest idiot in the world.
Direi anche io. Il bello è che poi James ha provato a contattare l'acquirente proponendo di dividere la somma trovata… la risposta è stata un "col cazzo".
Epic Fail Auction is Epic.