Chrome (beta) per Android
The speed and simplicity of Chrome, now on Android.

Chrome for Android Beta is available for phones and tablets running Android 4.0 and higher. To learn more, visit: http://google.com/chrome/android.
Ebbene sì, la tanto auspicata unificazione dei browser Google sembra cominciare.
Sia ben chiaro, siamo solo all'inizio, ma finalmente si comincia a vedere qualcosa.
Le novità che dovrebbe portare sono sostanzialmente queste:

- Browse fast with accelerated page loading, scrolling, and zooming
– Search and navigate directly from the omnibox
– Open and switch between unlimited tabs in an easy-to-view stack
– Sign in to Chrome to sync your bookmarks and view tabs you have open on your computer
– Send pages from desktop Chrome to your smartphone or tablet with one click and read them on the go, even if you're offline
– Browse privately in Incognito mode
Come avrete letto nel primissimo quote, la versione beta di Chrome per ora è disponibile solo sui dispositivi che montano Ice Cream Sandwich (Samsung Nexus S e Galaxy Nexus) e sembra non essere disponibile in Italia.
In ogni caso, qualora vogliate provare, il link al market android è questo.
Con qualche magheggio comunque si riesce a trovare l'apk da scaricare, io stesso ho provato il browser e l'ho trovato stabile e nel complesso abbastanza fluido.
Ah, e per la felicità di @randO

Adobe is no longer developing Flash Player for mobile browsers, and thus Chrome for Android Beta does not support Flash content. Flash Player continues to be supported within the current Android browser.
Nell'approfondimento trovate una pseudo recensione del browser.
[more]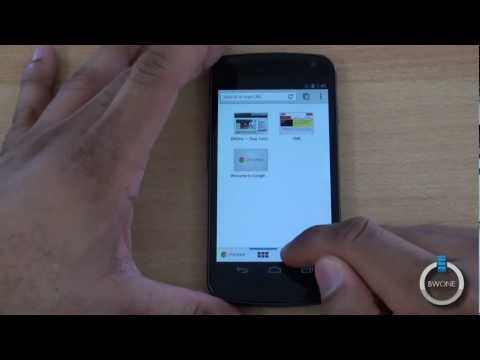 [/more]