The Avengers Superbowl Trailer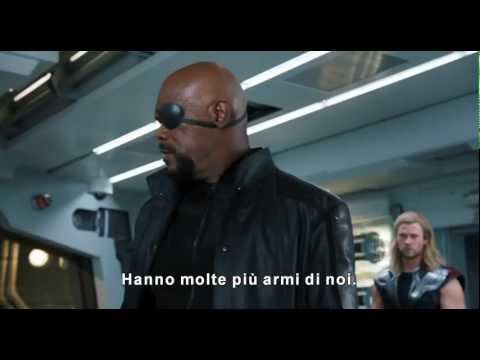 Loki: "I have an army!"
Stark: "We have HULK!"

Epic is epic!
Preparati ad uno straordinario evento, azione e spettacolari effetti speciali, quando "Marvel's The Avengers" dal 25 aprile sarà al cinema.
Marvel Studio presenta "Marvel's The Avengers"— il Team di Supereroi:Iron Man, The Incredible Hulk, Thor, Captain America, Hawkeye and Black Widow.
Quando la comparsa di un nemico inatteso minaccia la tranquillità e la sicurezza del mondo, Nick Fury, direttore dell'agenzia internazionale per il mantenimento della pace conosciuta come S.H.I.E.L.D., si trova ad aver bisogno di una squadra che salvi il pianeta dall'orlo del disastro. Inizia così, da un capo all'altro della terra, un audace lavoro di reclutamento
Con Robert Downey Jr., Chris Evans, Mark Ruffalo, Chris Hemsworth, Scarlett Johansson, Jeremy Renner e Samuel L. Jackson e diretto da Joss Whedon, "The Avengers" è basato sull'omonima popolarissima serie a fumetti della Marvel pubblicata per la prima volta nel 1963 e divenuta una vera istituzione nell'ambito del fumetto. Preparatevi a un film evento emozionante, fatto di azione e spettacolari effetti speciali, con l'arrivo di "The Avengers".
Dal 25 Aprile al cinema
Check Facebook and The official website