First Snowmobile Front Flip Landed @ Winter X-Games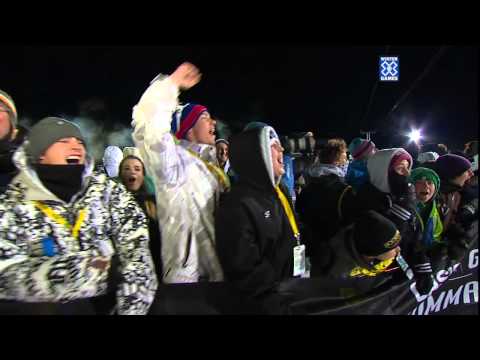 Pazzesco. Frontflip atterrato da questo mostro di un rider: Heath Frisby, o come è chiamato dagli amici, Friz!
E' record a questo Winter X Games 15 visto che è la prima volta nella storia che qualcuno chiude un trick del genere su una motoslitta!
Qui sotto riporto cio che è scritto su di lui sul sito ufficiale della Monster:
With equal part snowmobile and dirt bike talents, Monster's Heath Frisby is kind of like a backcountry/freestyle version of Tucker Hibbert. "Friz," as known by his buddies, hails from Idaho (MXer Bob Hannah country) and has medaled every year that freestyle snowmobiling has been part of the Winter X Games – scoring bronze medals in 2007, '08 and '09 prior to breaking loose with gold at 2010's Winter X 14. An O.G. member of the global freestyle snowmobile push since the early 2000s, Frisby's gone big in front of just about country that has to shovel snow. More into "expression" than "being stuck in a line behind a bunch of dudes (i.e., MX racing)," Frisby's hard-charging backcountry snowmobiling was mixed with a daily dose of dirt biking in the summer – making him one of the most diverse motorsport freestylers on the planet. Simply put, Frisby can arrive at a demo (which he does about 42 weekends out of the year, along with filming/freeriding and what not) with either a dirt bike or sled and just flat out blow things up. And on those other weekends off? You'll either find Frisby snowboarding at Idaho's Tamarack resort, where he grew up, or fishing/hunting the day away with the Slednecks crew and fellow Idahoans.
Via: Danutsu