HyruleCraft – Legend of Zelda: Ocarina of Time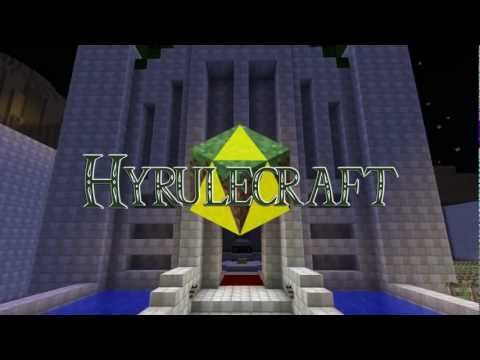 Coz I love pixels
Hyrulecraft is a 1:1 scale replica of The Legend of Zelda: Ocarina of Time, in Minecraft! With the alpha map already available as a download, the project has now entered stage 2. The HC team hopes to have a completed server ready later this year which will include a unique Minecraft MMO experience including quests, NPCs, dungeons, free build zones, guilds, and more of the classic Minecraft stuff you know and love.
Per la serie: "che mondo nerd sarebbe senza Minecraft", ecco a voi Hyrulecraft: il mondo intero di The Legend of Zelda: Ocarina of Time, in ambientazione Minecraft.
Sicuramente i fan di Zelda apprezzeranno la piexllosissima rappresentazione…
Anybody can join! Just follow me on twitter. If you want to spread the word about Hyrulecraft, don't forget to tweet and retweet with the hashtag #hyrulecraft. We might be doing some special giveaways in the future using this, so stay alert!
È possibile scaricarlo ora, ma i suoi creatori sono attualmente al lavoro sulla creazione di un server con quest.
[more]
[/more]
Pagina ufficiale: planetminecraft
Video: Benny Girard(twitter)
Texture Pack: Majora's Craft (planetminecraft)
Music:Hylian Ensemble
Map Download: via
Hyrulecraft Weekly: gengame.net