Gioca a Skyrim sulla calcolatrice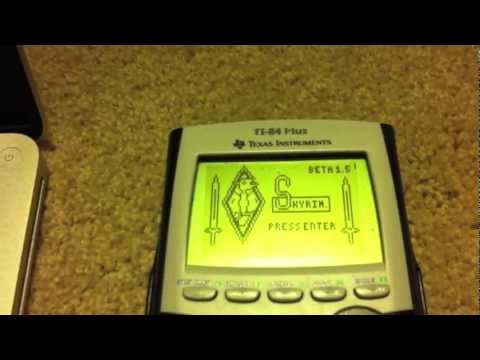 I made a calculator game based off of skyrim using the programming feature built in to all TI-84 model calcs. And i wanted to show it off; so here I am. Here's a link file for the program and pic files: http://www.mediafire.com/?vzz7umpobp1qc Pease keep all comments free of trolling, thanks. Enjoy!
Un "porting" di Skyrim per le calcolatrici TI-84… la gioia per lo studente annoiato (annoiato forte oserei dire).
L'idea per carità è lodevole, quasi da :nt: , ma il risultato è più Zork che Skyrim…
Commento definitivo sul Tubo:

the virginity is strong in this one.
Ma vedendo questo video di risposta direi che c'è speranza anche per lui:

Via Kotaku.