Alien vs Predator Chess Set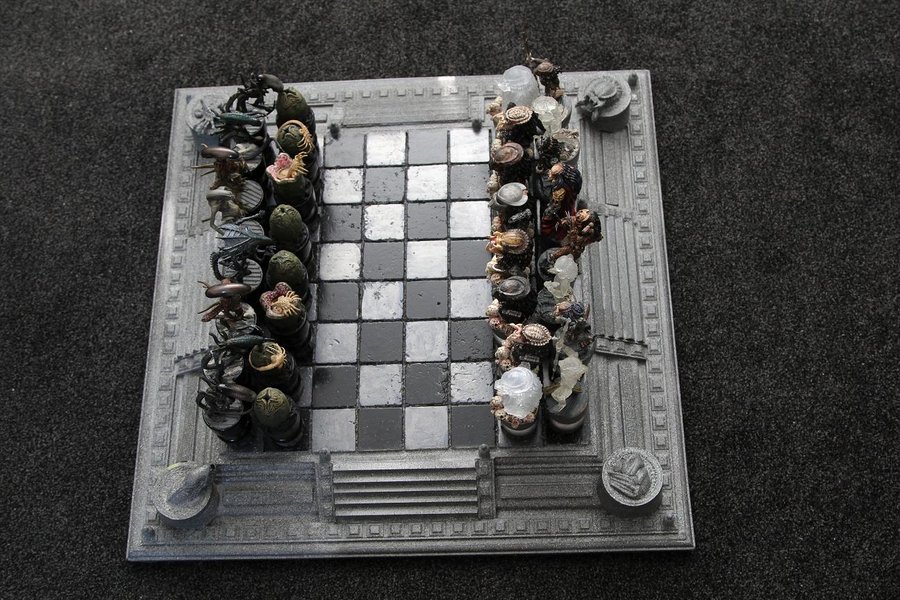 The board itself measures 25 x 25 inch which makes it quite big for a chess set. It was made using wood and small tiles for the stone board. I made this to mimic the pyramid temple the Predators use in the AVP film.
L'artista Joker-laugh di deviantArt ha costruito un set di scacchi in legno ispirandosi ad Alien vs. Predator. Un epico scontro d'intelligenza tra due razze aliene delle più pericolose: i-motherfuckers-sputa-acido Xenoformi e i-badass-mascelloni-cacciattori Yautja.
[nggallery id=345]