All'asta il Generale Lee di Hazzard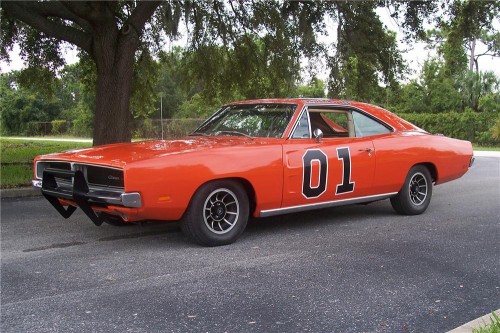 Featured several times in the first episode of CBS hit "The Dukes of Hazzard." Fondly named "Lee 1" is the very car used to jump over a Hazzard County police cruiser in the first episode. Carefully restored over a 16 month period to pre-jump condition.
Ebbene sì, è proprio il Generale Lee, una delle tante
Dodge Charger
del 1969 utilizzate nelle riprese di
Hazzard
, ma in particolare quella, denominata "Lee 1", usata per il salto presente nella sigla (a 00:49).
Ulteriori dettagli nell'approfondimento.Mostra Approfondimento ∨
Un pezzo di storia che andrà all'asta a Scottsdale, Arizona.
Ah, accendo il @bradipo segnale…