Bamboo Super Mario Magnet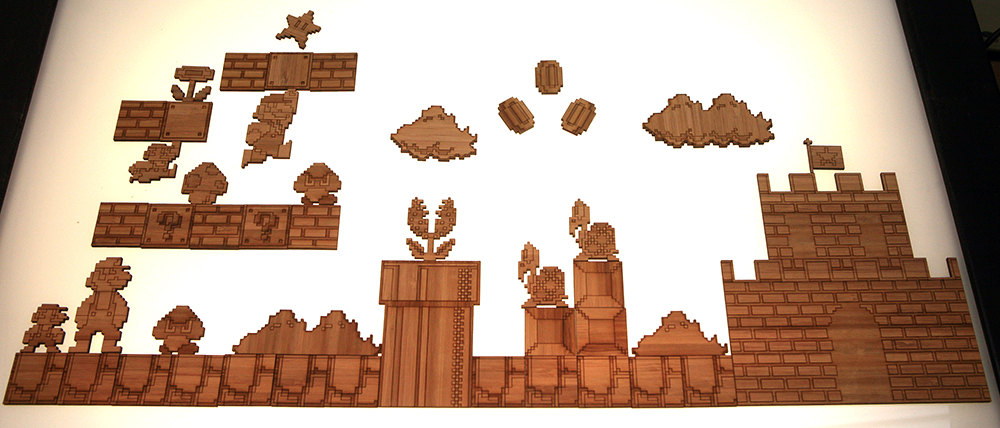 Extra large Super Mario 48 piece set with castle. Comes with everything you need to design your own Mario levels on your refrigerator.
[more]Pezzi compresi nel kit:
2x – Large Mario (stand, jump)
2x – Small Mario (stand, jump)
1x – CUSTOM POWER UP
1x – Castle
1x – Castle Flag
2x – Koopa
2x – Goomba
1x – Piranha Plant
3x – Coins
1x – Fire flower
1x – Mushroom
1x – Star
1x – Pipe
6x – Brick Blocks
12x – Ground Blocks
2x – Question Blocks
2x – Metal Blocks
3x – Stair Blocks
2x – Ground bushes
2x – Clouds[/more]
Se vi sono avanzati un po' di soldini nella vostra post pay, ecco pronto un incauto post-natalizio : un set di magneti in bamboo in tema Super Mario per abbellire il vostro frigorifero Nerd.
A 150 $ qui.