Ultimate Battlefield 3 Simulator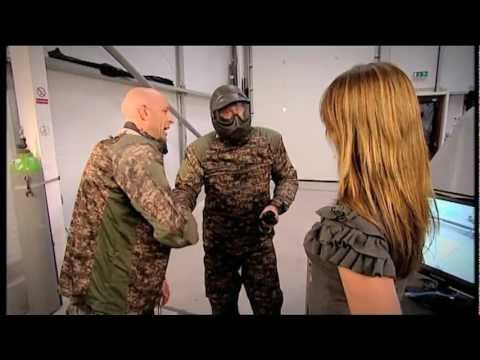 This gigantic Battlefield 3 simulator created by the Channel 5 program. Featuring a treadmill floor, projection screens and a motion controlled gun that looks kind of cheesy but doesn't seem to detract from the tester's enjoyment of this unique gaming experience.
Cinque proiettori HD che ricreano lo spazio a 360 gradi dentro ad un igloo costruito appositamente… un "tappeto" mobile che ti consente di camminare liberamente nello spazio… un sistema di illuminazione a LED che rileva in tempo reale le immagini del gioco implementato all'interno dell'igloo… un fucile con un iPhone collegato in tempo reale con il pc… un sistema di fucili ad aria compressa che ti sparano quando ricevi dei colpi in game…
… una mezza figa e un hipster che fingono di sapere di cosa stanno parlando su The Gadget Show… ed ecco che abbiamo una nerdata mica da ridere.
Guardatevi il video ;)