Glowsticks for party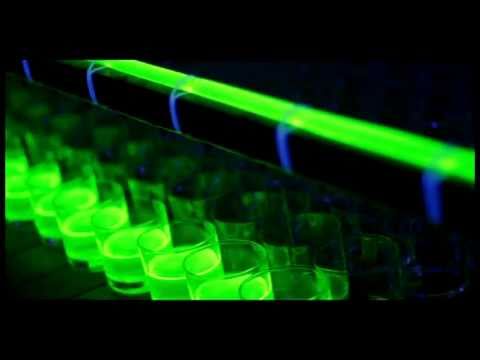 a group of artists are set loose in a gallery space armed with tons of blenders, paint, and over 700 small glasses and build a sort of audio equalizer with gallons of toxic goo extracted from neon glow sticks. I'm hungry!
Un dj set niente male unito ad una performance visiva ottenuta frullando e spruzzando il contenuto dei glowsticks, sono gli ingredienti necessari a rendere epico un comune spot degli yogurt (in questo caso si tratta di Bon Yurt).
Abbiamo già visto come ci si può divertire con i glowsticks qui: Glowstick Parade
Via Colossal