Greenpeace: Detox, Adidas vs Nike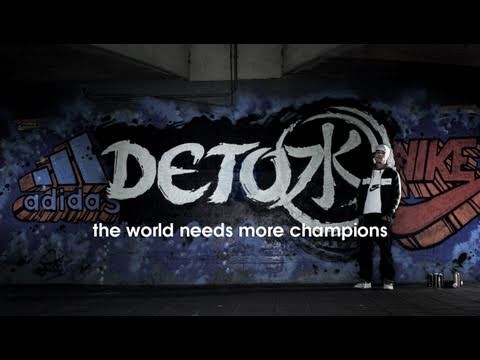 Who will rise to the challenge and champion a toxic-free future?

During a recent investigation, Greenpeace identified several major international clothing brands, including the sports giants adidas and Nike, linked to facilities in China that are releasing toxic chemicals into our water. Unfortunately, these facilities are just the tip of the iceberg. Across many countries, hazardous chemicals are being released into our precious waterways, poisoning our water and threatening people and wildlife.

Like any of their champion athletes and superstars who at times have stumbled, suffered setbacks and faced difficult decisions, these big brands have a choice. They can see this news as an obstacle, and try to ignore it – or they can see it as an opportunity to come back stronger than ever before, and work with all of their suppliers to eliminate the release of toxic chemicals into our water.

Join us in challenging Nike, adidas and all other 'would-be champions' to JUST DO IT and lead the way towards a toxic-free future, proving once and for all that impossible really is nothing.
A sostegno della campagna Detox contro l'uso di sostanze nocive nei processi produttivi di molte industrie (sostanze che vengono poi rilasciate nell'ambiente, sopratutto quello delle aree circostanti le fabbriche e quindi nelle acque), Greenpeace ha realizzato questo video nello stile sport/fashion tipico degli spot Adidas e Nike (due marchi sotto accusa per il rilascio di tali sostanze nell'ambiente).
Le campagne ambientaliste si stanno decisamente alzando di livello.