COMICS
Those awesome days of nothing #00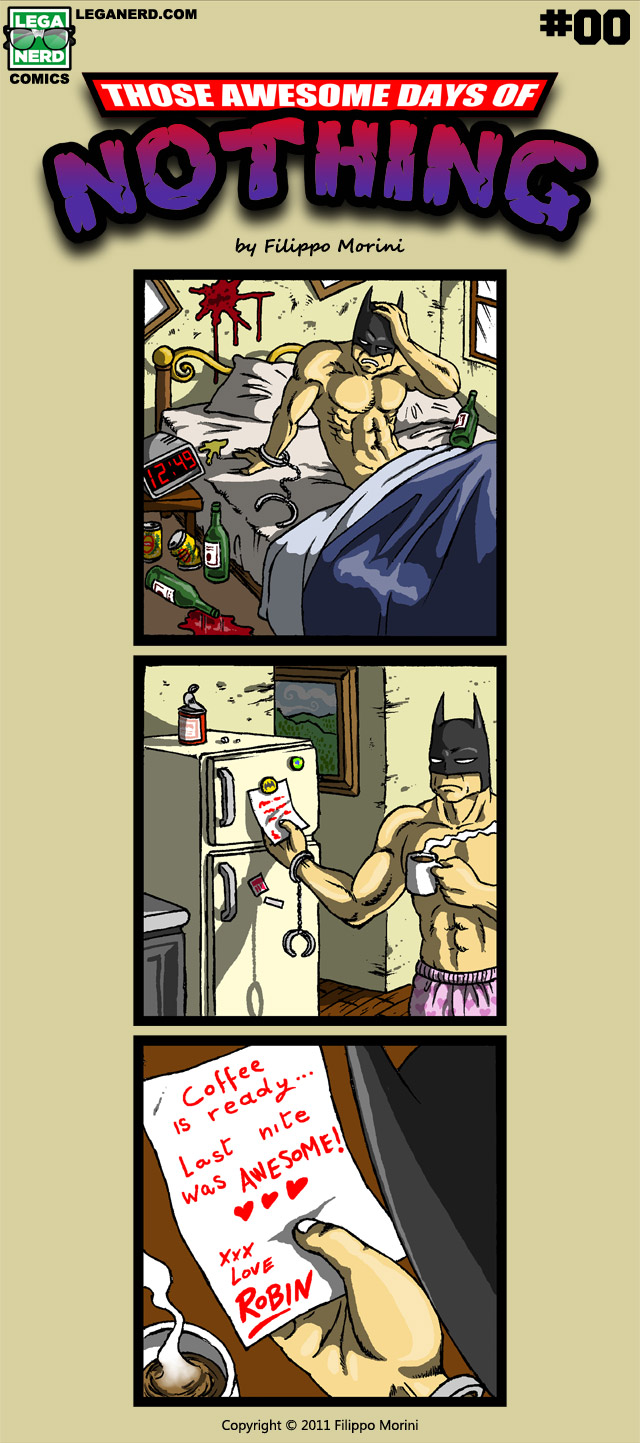 Dopo il calo d'ispirazione di giovedì scorso, ho deciso di mettere in pausa We Used To Be Human per questa settimana ed iniziare una nuova striscia che disegnerò a tempo perso ogniqualvolta mancheranno idee per continuare a far litigare JC e Lou.
Those Awesome Days Of Nothing non ruota intorno ad un argomento in particolare, ogni striscia sarà totalmente scollegata dalla precedente, solo 3 disegni e poche necessarie parole.
Nessuna continuità garantita.
Enjoy.