Grillenium Falcon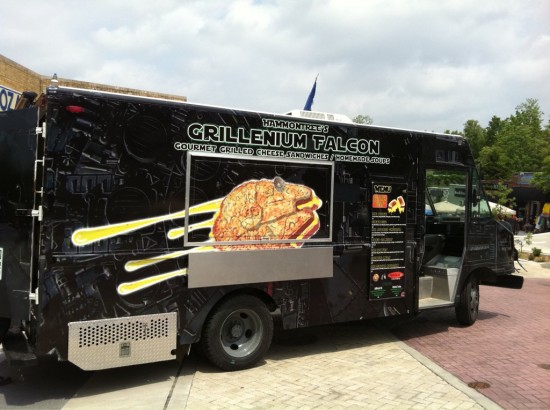 The Hammontrees have been working on the 23-foot truck since October. Chad said most of the remodeling to outfit the truck for food service is complete, minus a few finishing touches.
Ideato e realizzato da Chad e Alison Hammontree, ingegnosa coppia di Fayetteville, Arkansas.
Nel loro van prepareranno per voi sandwich, zuppe, insalate e soprattutto carne, tanta carne che farà felice il vostro colesterolo!
MOAR BACON!
Ciccio, pimpiamo così il tuo DeathPumpkin Bedford?