7 nominations per Assassin's Creed Brotherhood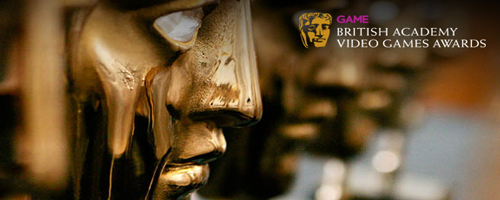 Assassin's Creed Brotherhood si prepara al debutto su pc in grande stile, con sette nomination per i BAFTA Video Games Awards – i riconoscimenti della British Academy of Film and Television Arts – del 16 marzo.

Il gioco di Ubisoft è in lizza per ricevere il premio nelle categorie miglior direzione artistica, uso dell'audio, azione, innovazione tecnica, multiplayer, e soprattutto miglior gioco e miglior gameplay.

Soltanto Heavy Rain e Call of Duty: Black Ops si sono avvicinati allo stesso numero di nomination, ottenendone sei ciascuno.

Mass Effect 2 si è fermato a 5 nomination, mentre Super Mario Galaxy 2 e Limbo si contenderanno i premi in 4 categorie.
Con l'uscita ufficiale della versione per pc di Assassin's Creed Brotherhood fissata per il prossimo 17 marzo, sono arrivate anche le nominations che vedono il gioco in corsa per numerose categorie.
Le nomination complete divise per ciascuna categoria le trovate sotto approfondimento.
[more]Action
Assassin's Creed Brotherhood
Battlefield: Bad Company 2
BioShock 2
Call of Duty: Black Ops
God of War III
Halo: Reach
Artistic Achievement
Assassin's Creed Brotherhood
Call of Duty: Black Ops
God of War III
Heavy Rain
LIMBO
Mass Effect 2
Best Game
Assassin's Creed Brotherhood
FIFA 11
Heavy Rain
LIMBO
Mass Effect 2
Super Mario Galaxy 2
Family
Dance Central
Kinect Adventures
Kinect Sports
Kinectimals
LEGO Harry Potter: Years 1-4
Toy Story 3
Gameplay
Assassin's Creed Brotherhood
God of War III
Heavy Rain
LIMBO
Mass Effect 2
Super Mario Galaxy 2
Handheld
Cut the Rope
God of War: Ghost of Sparta
LEGO Harry Potter: Years 1-4
Professor Layton and the Lost Future
Sonic Colours
Super Scribblenauts
Multiplayer
Assassin's Creed Brotherhood
Battlefield: Bad Company 2
Call of Duty: Black Ops
Halo: Reach
Need for Speed: Hot Pursuit
Starcraft II: Wings of Liberty
Original Music
Alan Wake
Fable III
Heavy Rain
James Bond 007: Bloodstone
Mass Effect 2
Super Mario Galaxy 2
Social Network Game
Bejeweled Blitz
Farmerama
FIFA Superstars
My Empire
Zoo Mumba
Zuma Blitz
Sports
F1 2010
FIFA 11
Football Manager 2011
Gran Turismo 5
International Cricket 2010
Pro Evolution Soccer 2011
Story
Alan Wake
BioShock 2
Call of Duty: Black Ops
Fallout: New Vegas
Heavy Rain
Mass Effect 2
Strategy
Civilization V
Fallout: New Vegas
FIFA Manager 11
Napoleon Total War
Plants vs. Zombies XBLA
Starcraft II: Wings of Liberty
Technical Innovation
Assassin's Creed Brotherhood
Call of Duty: Black Ops
Halo: Reach
Heavy Rain
Kinectimals
Super Mario Galaxy 2
Use of Audio
Alan Wake
Assassin's Creed Brotherhood
Battlefield: Bad Company: 2
Call of Duty: Black Ops
DJ Hero 2
LIMBO[/more]
Via www.tomshw.it e www.everyeye.it
Fonte www.bafta.org