Cal-Earth e Nader Khalili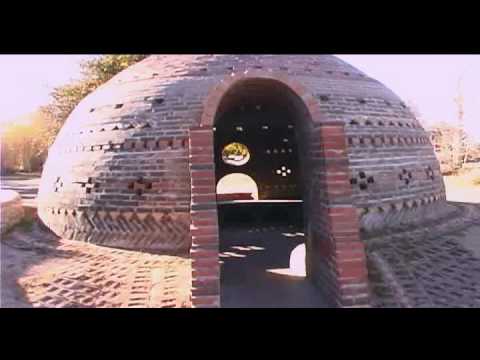 The California Institute of Earth Art and Architecture is a 501 (C)3 non-profit/charitable foundation at the cutting edge of Earth and Ceramic Architecture technologies today. Founded in 1986 by its director, Nader Khalili (1936-2008), its scope spans technical innovations published by NASA for lunar and Martian construction, to housing design and development for the world's homeless for the United Nations.

Continuing in his tradition, Khalili's associates and apprentices are dedicated to research and education of the public in environmentally oriented arts and architecture. Its philosophy is based on the equilibrium of the natural elements of earth, water, air, fire, and their Unity at the service of the arts and humanity.

Cal-Earth's mission is guided by three principles: (1) shelter is a basic human right, (2) every human being should be able to build a house for him or herself, and (3) the best way to provide shelter for the exponentially increasing human population is by building with earth.
In particolare Khalili ha ideato una casa\rifugio ecologica oltre che pratica facile da costruire anche nelle condizioni estreme dei deserti, formata da sacchi di sabbia è anche termicamente ben isolata: il Superadobe.
Oltre a questo Khalili ha progettato la Eco-Dome: "Moon Cocoon", una casa piccola (40 metri quadrati circa) costituita da una stanza centrale più grande circondata da stanze più piccole.
Si è occupato anche dello spazio, Lunar, Martian, and Planetary Architecture.
Vi invito a leggerne le descrizioni dettagliate (quest'ultima scritta da Khalili stesso) sul sito ufficiale.
Di seguito alcune immagini dei diversi progetti:
Fonte: il sito ufficiale calearth.org