Ninja Senki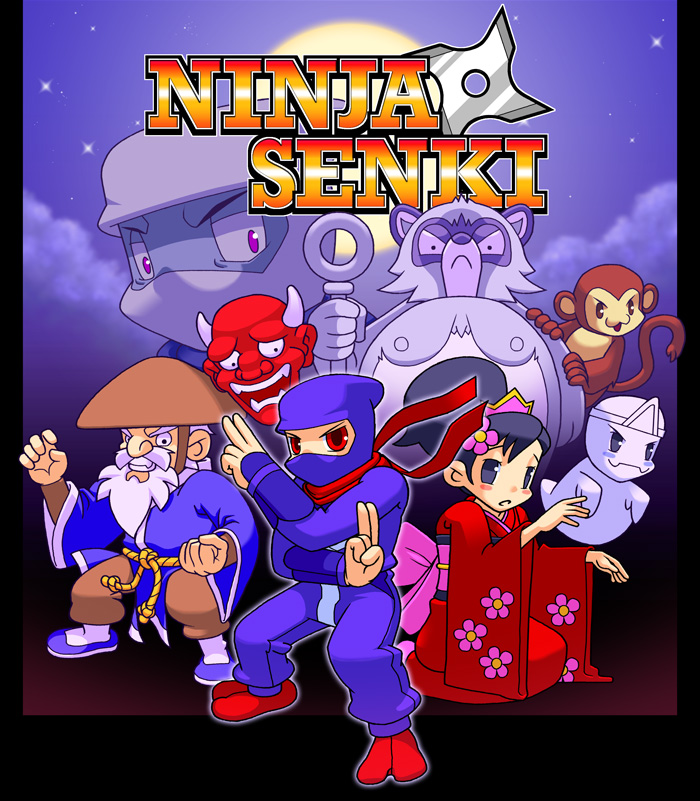 You have almost no excuse not to download freeware indie platformer Ninja Senki, the action platform game from Jonathan Lavigne inspired by classic NES games Ninja Jajamaru-Kun and Mega Man.

The 8-bit action adventure, created by the designer of Scott Pilgrim vs. The World: The Game, gives us a much-needed injection of shuriken-tossing ninja action, with adorable superdeformed ghosts, demons, monkeys and enemy ninja dying in bloody bursts of cute pixelated gore at the hands of our hero Hayate. There's gamepad support, 16 levels and multiple endings if that convinces you to start the download.
Non ne avevo mai sentito parlare prima, nè visto anteprime o simili, ma dal trailer (nello spoiler)sembra promettere bene! :D
Un bel retrogame platform, e per di più aggratis!
Lo trovate QUI
Scaricherò e vi aggiornerò!
Intanto segnalo! :D
attenzione però!

Spoiler
Gira solo con Windows!