Big Tits Zombies – Boobs To Die For!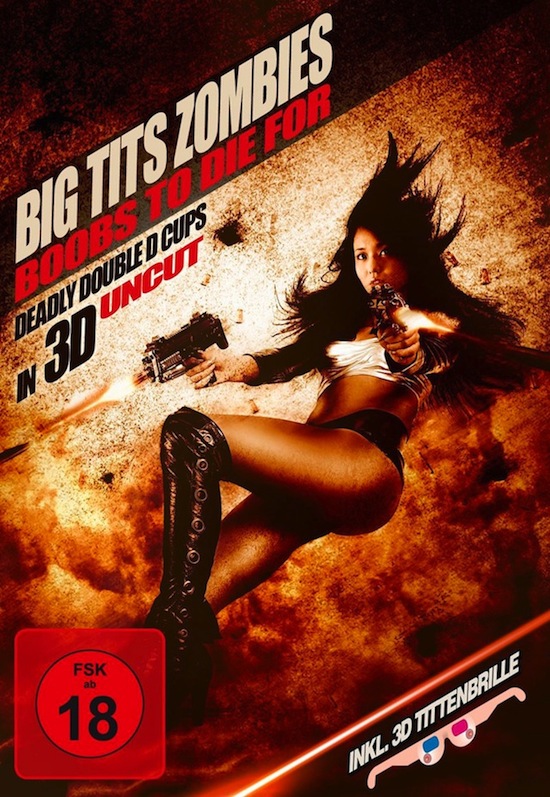 Strippers versus zombies! Strippers versus sushi! AV star Sola Aoi (Sora Aoi, 蒼井そら) wielding a chainsaw! It's everything a growing boy needs and it's all coming at you in 3D!

It's Takao Nakano's gleefully trashy Big Tits Zombie – the film adaptation of Rei Mikamoto's cult manga Kyonyo Dragon – and Twitch is proud to present the exclusive world premiere of the brand new trailer! Get out your rain slickers and make sure mom's not looking over your shoulder because it's about to get bloody!
Rena Jodo (Sola Aoi) is a stripper who just got back from Mexico and she has been offered a gig at a hot spring resort. When she arrives, she finds a deserted country town. There's hardly anyone in the audience at the strip club and all the other strippers, including Ginko (Risa Kasumi), Maria (Mari Sakurai), Nene (Tamayo) and Dana (Io Aikawa) are all bored stiff. They don't know what to do with their time and they are on the verge of fighting each other.
Altre info su Twitchfilm.com | Wikipedia