the Walking Dead by Andrew Kolb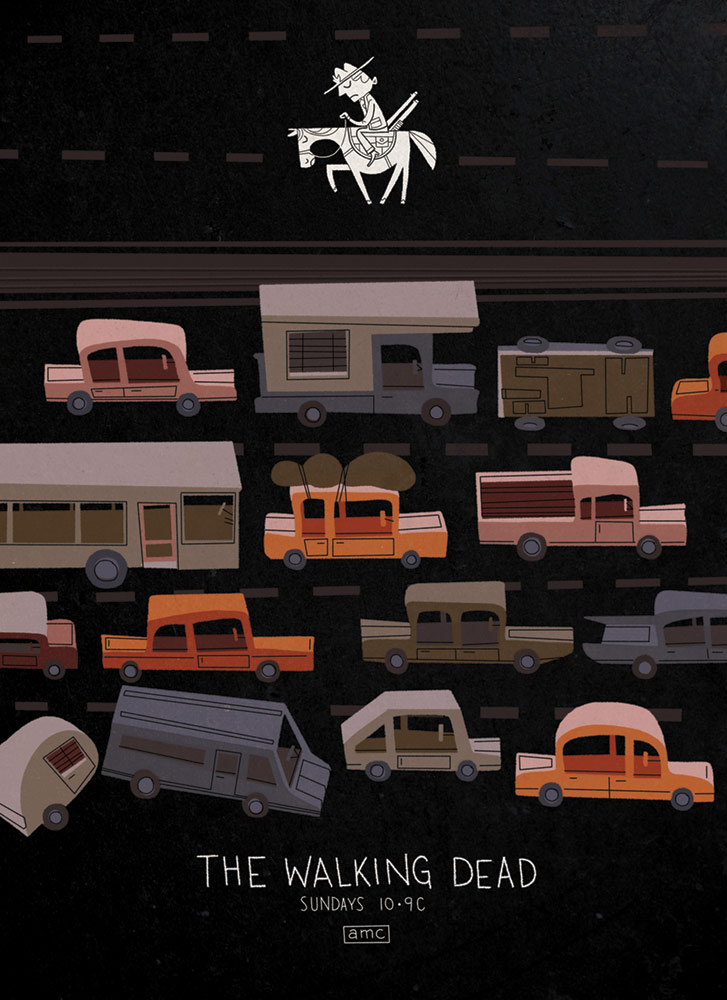 If you haven't heard of The Walking Dead, it's a TV show from the fine folks at AMC adapted from the comic written by Robert Kirkman. I have two fears: zombies and drawing horses, but the show's promo poster was such a striking image that I had to brave them both.
Bel poster realizzato da Andrew Kolb
per The Walking Dead.
mi piacciono molto sia l'idea che lo stile.