AR.Drone Pursuit: il video game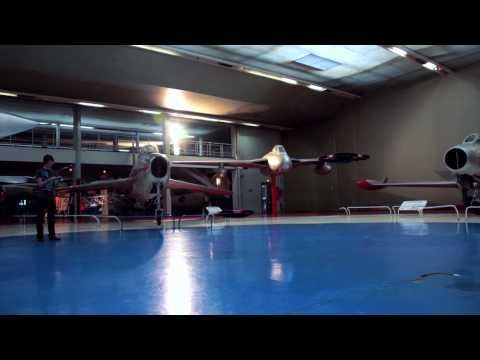 AUGMENTED REALITY video game for 2 AR.Drone.
Available on App store Nov 26, 2010.
Watch all Parrot AR.Drone movies: http://www.youtube.com/ARdrone
Read more about the AR.Drone on : http://www.ardrone.com
Follow AR.Drone on : http://www.twitter.com/ardrone
AR.Pursuit link on iTunes: COMING SOON

Shot on location at the AIR & SPACE MUSEUM of Paris – Le Bourget Airport, France with their kind authorization.

Every shot in this video is real (no special effects).
Scenes over AR.Drone cockpit view were shot using a GoPro camera on top of AR.Drone hull.
Aerial shots were done using a Polecam.
Cameras: Canon 5D Mark II, Sony Alpha 55, GoPro Hero HD.
Presente i quadricotteri telecomandati che ci piacciono tanto?
Con questa app, grazie alla videocamera montata sull'elicotterino, potrete ingaggiare duelli volanti contro un altro AR.Drone.
Mi pare una discreta figata.