Calvin Klein – Black Catalogue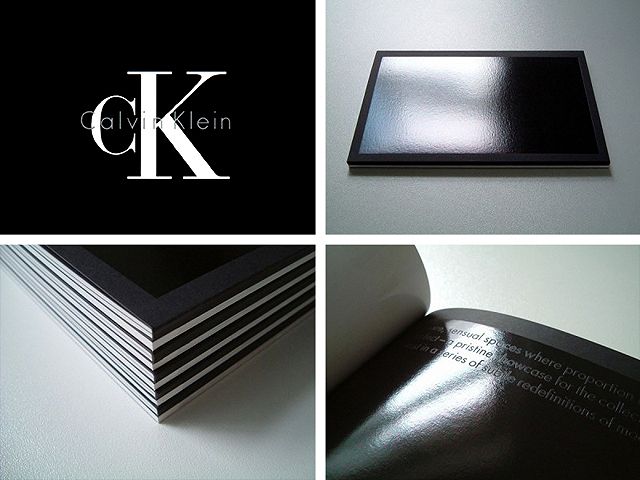 Calvin Klein's new flagship store in Avenue Montaigne, Paris, marked a significant development in his European presence. Its space provides a pristine and sensual stage for the various collections.

The aim of the catalogue is to act as a descriptive record of the store's creation. It was designed to be informative, dynamic and visually rich, while remaining consistent with the Calvin Klein brand.

Since the catalogue was not intended to be sold, it was possible to eschew the traditional assumption that a cover should define or be indicative of its content. Instead there was an opportunity to create an enigmatic and alluring object, the abstract qualities of which demand attention in their own right.
Piacerebbe molto anche a me lavorare per CK! :P