Worlds Largest Handheld YoYo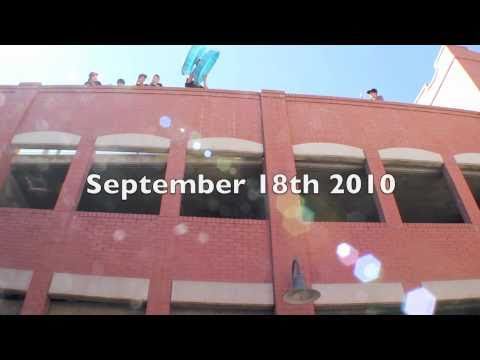 Chris "Dr. Yo Yo" Allen and the folks from YoYoSkills.com build what they claim is the world's largest handheld yo-yo out of two dog pools, and test it off the top level of the Chico, CA-based National Yo-Yo Museum's parking garage.
Ecco come costruirsi passo passo uno yoyo formato gigante per poi lanciarlo giù dall'ultimo piano di un parcheggio. Forse il risultato non è il massimo, ma l'impegno c'è.
La colonna sonora è una cover 8-bit di "Kids" degli MGMT, direi perfettamente a tema con gli ultimi post musicali qui sulla lega.