Iron Man 2 Arc Reactor Prop Replica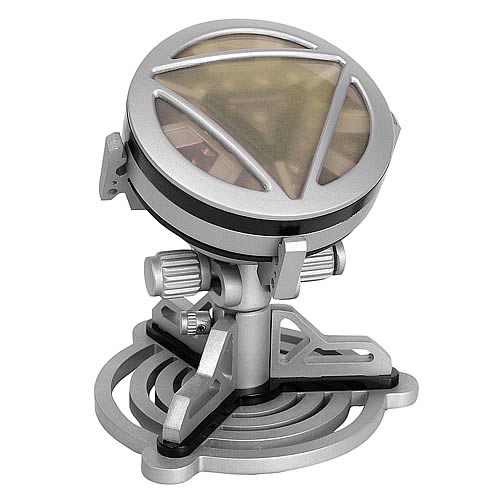 Improved version of Tony Stark's Arc Reactor- Arc Reactor II
Aluminum stand that allows you to display the Arc Reactor in different positions!
Bright white LED!
Limited edition!
The Iron Man II Arc Reactor has been replicated full size, with an intricate, machined aluminum stand. The stand allows for many different positions to display the Arc Reactor. Stand and Arc Reactor are both made entirely out of aluminum, and the reactor features several bright white leds that are muted with a frosted fiberglass; giving the Arc Reactor that soft, even, bright glow to look like the real deal. Runs on 3x "AA" batteries, and features a plug in port for an outlet plug. Limited to only 2100 pieces world wide!
In vendita qui
Spoiler
Io ne ho fatto uno DIY, MANDATEMI CONTRO IL VOSTRO ESERCITO MUAHAHAHA