Blu – Un artista italiano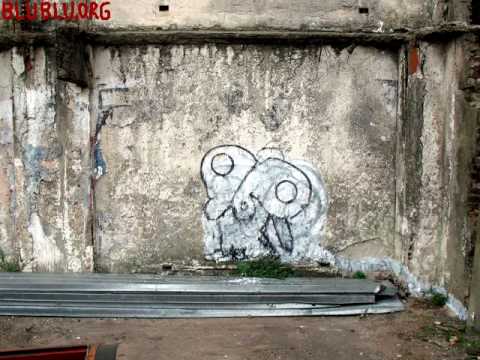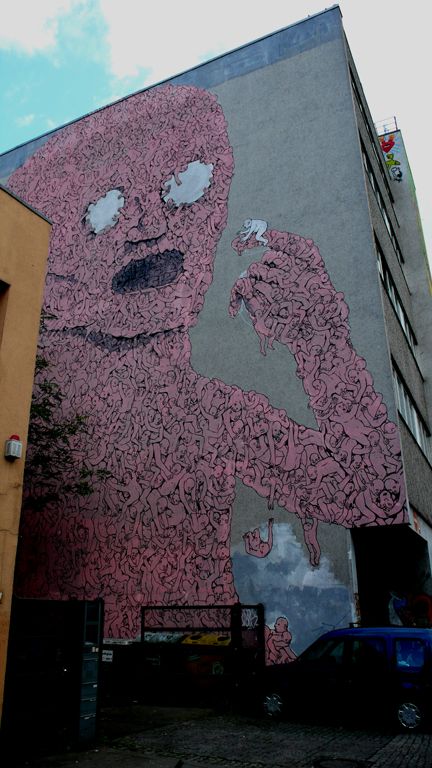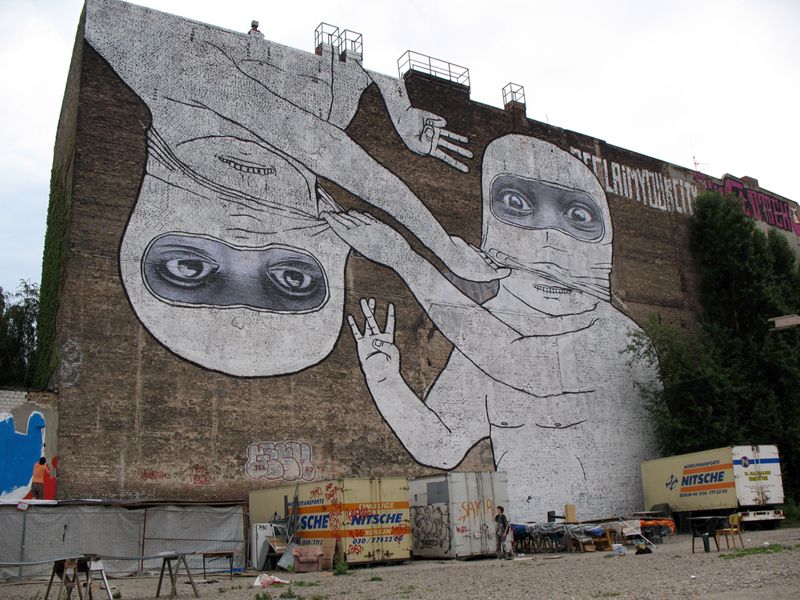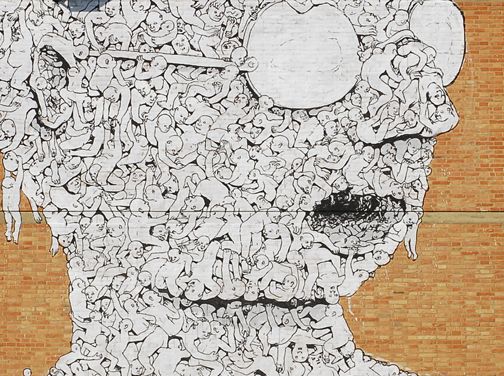 Blu is the pseudonym of an Italian artist who has deliberately decided to conceal his real identity. What little is known about him is that he lives in Bologna and has been active in the street art scene since 1999.
Blu's fame began in 1999, thanks to a series of illicit graffiti painted in the historical center and suburbs of Bologna, the capital of Italy's Emilia-Romagna region. In the early years of his career his technique was limited to the use of spray paint, the typical medium of graffiti culture. His characteristic style appeared in 2001, however, when Blu started painting with house paint, using rollers mounted on top of telescopic sticks. This new solution allowed him to increase the painted surface area and convey a stronger intensity to his visual vocabulary. Huge human figures, sometimes sarcastic, sometimes dramatic, who looked as if they were borrowed from comics or arcade game world, began appearing along the streets of Bologna around this time. Another aspect that influenced his early career was the practice of a shared artistic action. Artists such as Dem, Sweza, Run and, above all Ericailcane[2], were his companions during nocturnal raids where an anonymous creative participation overcame the need of signing their pieces.
Wiki
Questo artista è pazzesco, anche il suo sito è molto carino e consiglio di visitarlo.