BMW Electric Mini Scooter E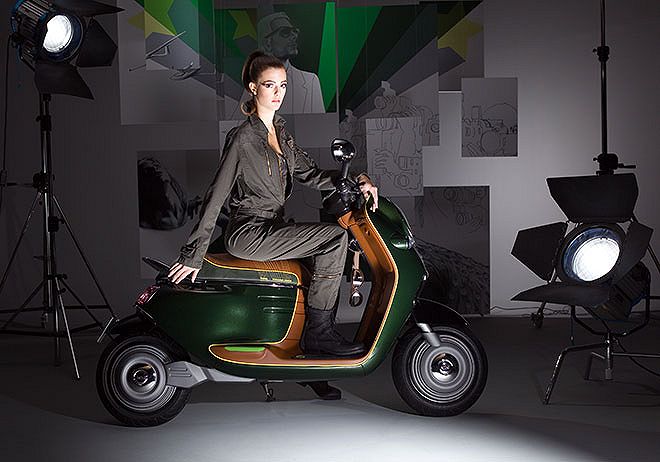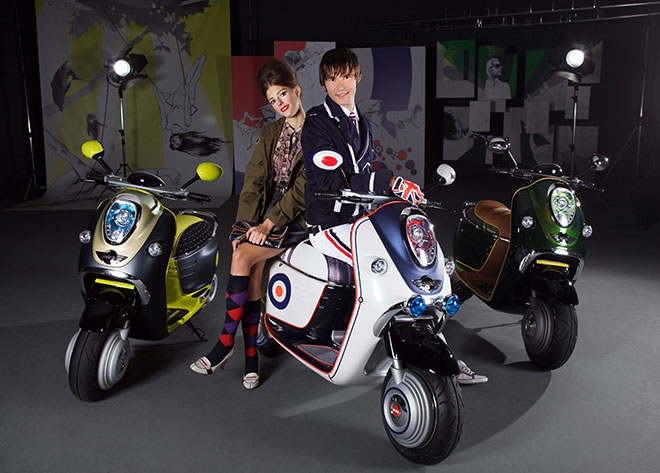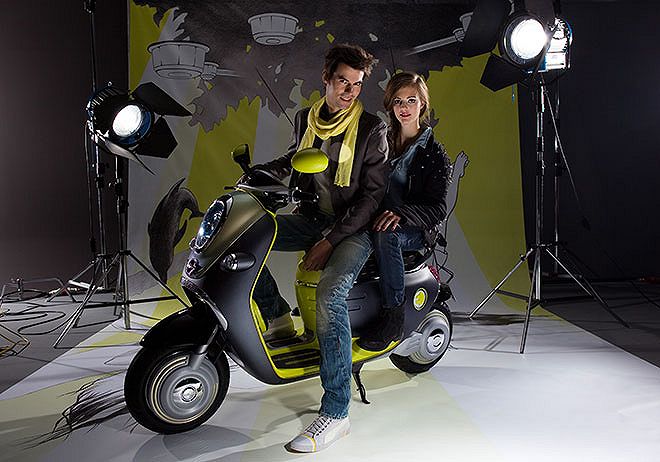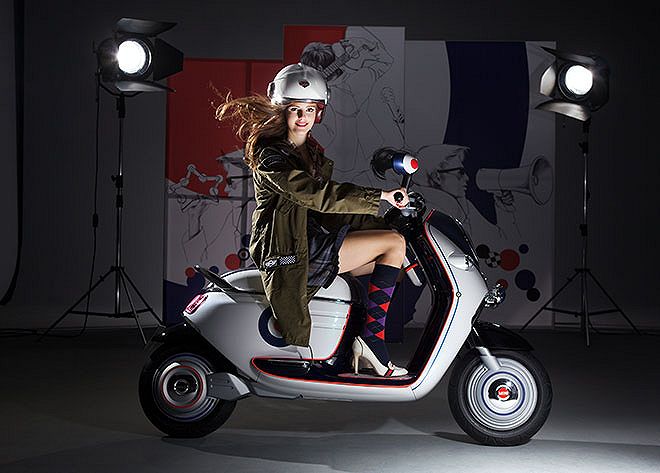 Mini, for whatever reason, is rolling into the Paris Motor Show with an electric scooter it says "meets the needs of the young urban generation," because "it's spontaneous, flexible and CO2-free."

British model Agyness Deyn yanked the sheets off three versions of the E-Scooter Concept in London on Wednesday night, and she sounded more excited than she looks in the pic.

"Living a city life," she said, "it is important to get around quickly. I was thrilled to hear Mini is developing an environmentally friendly scooter, their reputation for cool design is well-known. I can't wait to try driving one!"

Mini didn't offer any specs beyond saying the E-Scooter is powered by an electric motor and recharged from a wall socket. Instead of a key, the scooters start with a smartphone app. Sillier still, GPS software will alert you to other E-Scooter riders in the area and flash your headlights when you pass them.

There are three "interpretations" of the design by Adrian van Hooydonk, senior VP of design for BMW Group. One is a two-seater done up in the same colors (matte charcoal and yellow) as the Mini E electric prototype. The second is a single-seater Mini calls "almost purist in design." The third draws on British '60s pop culture, particularly "the distinctive graphics of the Mod era."

The E-Scooter pays homage to the classic Italian scooters of yore, but somehow we doubt trendy urban hipsters will be trading in their vintage Vespas and old-school mopeds.
Non riesco a capire se mi piacciono o no visto che le foto fanno veramente cagare, ma sembra che la nuova moda tra le case automobilistiche sia quella di creare scooter elettrici ispirati alla Vespa.. considerando che anche la Smart ne sta per produrre uno.