Mozilla Game On 2010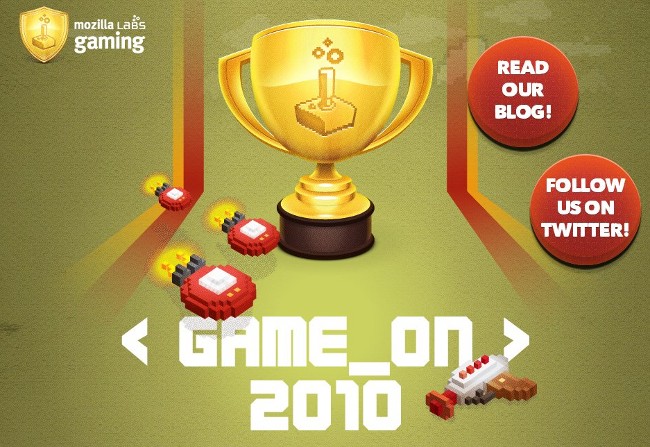 Mozilla Labs Gaming is launching our first ever international gaming competition: Game On 2010.

Game On is all about games built, delivered and played on the Open Web and the browser. We want to explore the wider set of technologies which make immersive gaming on the Open Web possible. Whether you're a student, indie game developer, or studio, you're welcome to participate in creating awesome games for the Open Web.

The contest will open at the end of September. Stay tuned to the Mozilla Labs Gaming blog and follow us on Twitter for all the details!

Ho setacciato il sito di Mozilla e ho letto più volte questo post di Felipe (pollicoke), ma giuro che non sono riuscito a capire se sarà solo un contest tra sviluppatori o includerà anche i videogiocatori (magari in un torneo)…
L'unica è attendere altre informazioni!