JayCut, videoediting online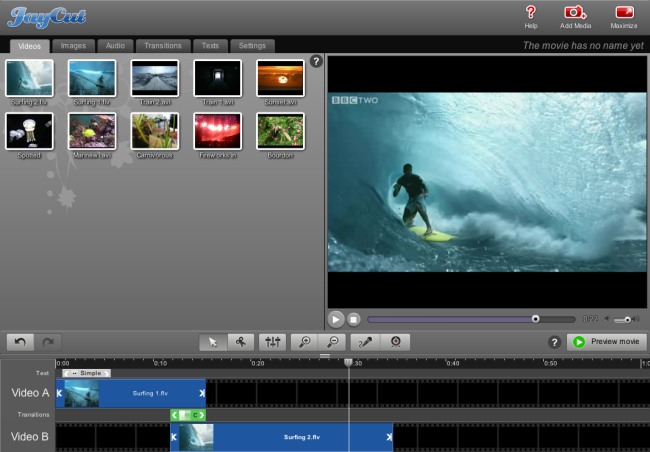 If you need to edit some video away from your home, free web-based video editor JayCut will likely get your project going, whether you need simple cutting and pasting or text, transitions, and impromptu audio recording.

JayCut is a remarkably full-featured video editor for the web, comparable to something like iMovie or Windows Movie Maker (as opposed to the more advanced Adobe Premiere or Apple Final Cut). You have two tracks, to which you can upload and add video clips, audio, and add text and transitions. You can also record audio straight from the webapp with your microphone, as well as video from a webcam. After you're done, you can publish your video to YouTube or export it to your computer as H.264 Flash video, H.264 MPEG-4, or an Xvid AVI.
Strumento semplice e immediato nell'utilizzo. Non sarà il videoeditor di Spielberg, ma fa il suo lavoro in modo decente e senza problemi.
Via LifeHacker