Catapulte e cannoni DIY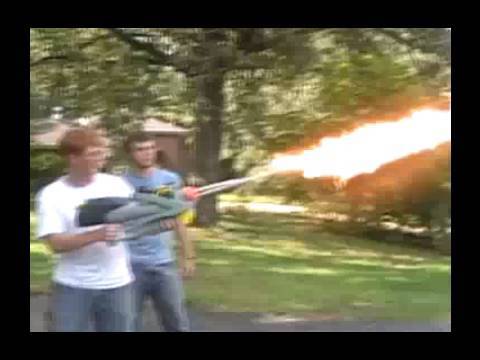 Per caso mi sono imbattuto qui in questo video. Questo Joe Genius ha fatto altri video demenziali e ne consiglio la visione.
The backyard engineers in this episode build catapults and cannons to launch washing machines, flaming pumpkins, and even their friends to great heights! Some have the physics chops to send their projectiles high and far. Others create projectiles of doom.
Spoiler
La catapulta che spara a 50 metri la lavatrice sfasciando la macchina è piuttosto impressionante. E i due fail dell'evoluzione: uno che si spara nei maroni, l'altro che fa il proiettile umano.