Who You Gonna Call? Reenact Ghostbusters in New York Public Library.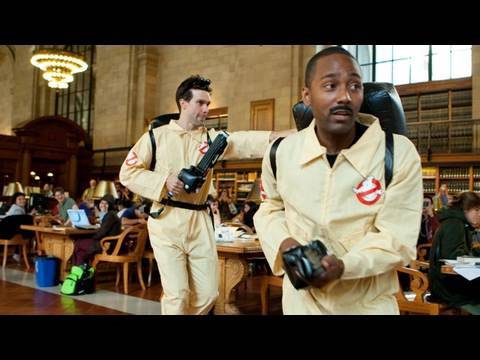 For our latest mission, we brought the movie Ghostbusters to life in the reading room of the main branch of the New York Public Library. The 1984 movie begins with a scene in the very same room, so we figured it was time for the Ghostbusters to make an encore appearance. Enjoy the video first and then go behind-the-scenes with the photos and report below.
Questi si che se la spassano!
Guardatevi la
gallery
.