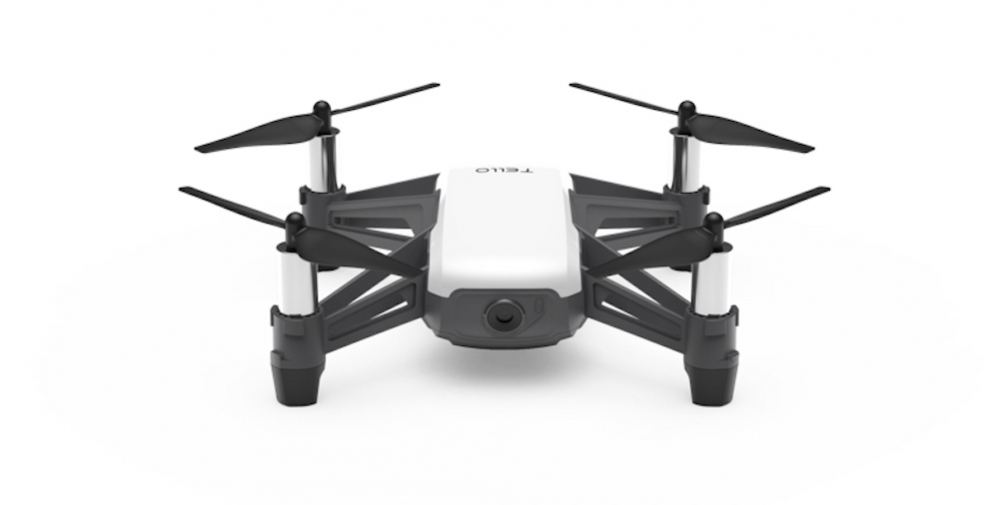 Verrà presentato ufficialmente al CES di Las Vegas, ma abbiamo già le caratteristiche principali e il video di presentazione di questo nuovo mini drone di Ryze distribuito in collaborazione con DJI: è destinato ai teenager a quanto pare, è programmabile e costa davvero poco.
Ryze Tech è una start-up che appunto presenterà insieme a DJI al CES il suo primo "Toy Drone", un mini drone che pesa meno di 85 grammi ed è grande quanto uno smartphone.
Tello ha una camera HD non stabilizzata che può essere utilizzata per scattare foto o fare video anche abbastanza complessi attraverso una serie di automazioni precaricate che in parte abbiamo già visto sulla linea di droni DJI (video 360, volare in circolo attorno al soggetto, fare un "dronie", etc)
Sono presenti poi le varie "acrobazie" tipiche dei droni giocattolo, come il giro della morte, flip e altre che unite ai sistemi di guida assistita di DJI (che individua ed evita gli ostacoli) rendono potenzialmente molto divertente pilotare questo piccolino, magari in compagnia, come si vede nel video di presentazione ufficiale:
È inoltre possibile programmare il drone attraverso un linguaggio di programmazione visuale proprietario per automatizzare processi o altro.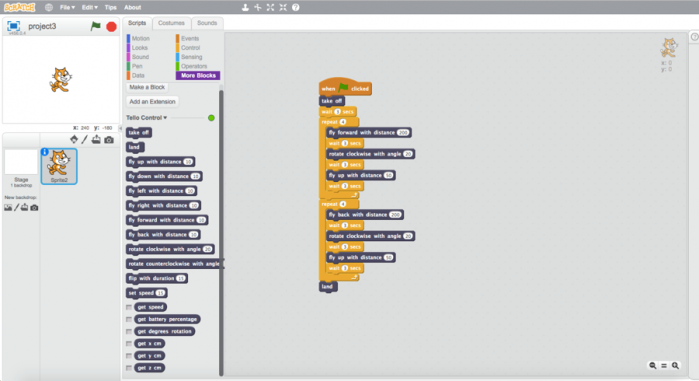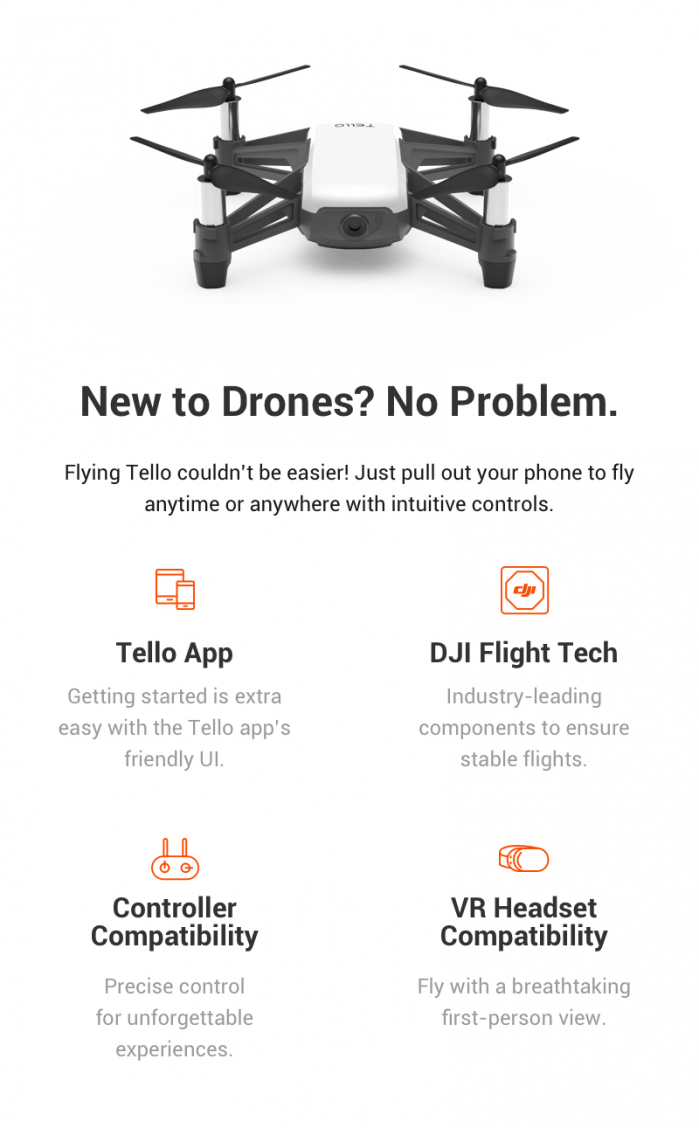 Altre info nel comunicato ufficiale:
Safety and Stability Powered by the Best Technologies
The Tello was designed not just for fun, but with ease of use and safety in mind. It comes with flexible propellers, propeller guards and a collision detection system. And when your hands aren't on the controls, Tello hovers in place without drifting. These features, plus the Auto Takeoff, Auto Landing, and Low Battery Protection features, mean that your kids can always fly with your mind at ease. All of this is made possible by the high-performance Intel® vision processing unit (VPU) and DJI's best-in-class flight stabilization technology.
Miniaturized Intelligence for Maximum Fun and Excitement
The Tello features the Intel® Movidius™ Myriad™ 2 VPU which receives real-time data from Tello's 5 sensors so it can "see" the world around it. With this dedicated vision intelligence, Tello can hover with astounding accuracy and land on an outstretched palm. With all this intelligence packed inside, users can focus on enjoying the action while Tello handles the rest.
Get into the Pilot Seat, See What Tello Sees
For those that crave speed and adrenaline, the HD camera on-board the Tello allows you to see what it sees in real time, putting you in the pilot seat. Real-time HD video transmission to your smartphone or tablet will let you experience your world in exciting new ways. It will also be compatible with select third party VR headsets for those that opt for a more exhilarating experience or to get a taste of drone racing.
Play is an Essential Part of Learning
The ability to code is an important part of literacy and will enable kids to learn about creative problem solving and how to communicate their ideas. Engineers at Ryze have made Tello programmable with Scratch, an MIT-developed coding system that allows kids and teens to learn the basics of programming. Kids can program their Tello to string multiple flips into a single command or create their own flight patterns using MIT Media Lab's easy-to-use block-based coding interface called Scratch.
Get the Most Out of Your Tello
With intuitive controls and up to 13 minutes of flight time, you can quickly zoom around obstacles, perform stunts, explore your surroundings, and fly back home safely without worrying about battery life. Download the Tello app from the App Store or Google Play and start having fun with your Tello.
What Our Partners Have to Say About the Tello
Ryze built the Tello with advanced technology foundations from DJI and Intel. With support from these technology partners, Ryze is confident that the Tello will deliver an amazing flight experience and unleash the potential of what a drone can do.
"The Tello is an impressive drone with so much intelligence packed inside such a small package," said Remi-El-Ouazzane, VP and Movidius General Manager, New Technologies Group, Intel. "The incredible vision processing capabilities of the Intel Movidius Myriad 2 enable Ryze to miniaturize the drone and eliminate the need for multiple processors dedicated to each flying function. This is just the beginning of a promising toy market featuring robotics, AI and computer vision technologies."
"The idea of making play an essential part of learning and putting this concept into a drone makes the Tello more than just a toy. It's an opportunity for kids and young engineers to discover the ingenuity and science behind aerial technology. Once they learn how it works, they will be able to do great things with it. We're excited to see the Tello come to life and congratulate Ryze for their accomplishment," said Paul Xu, DJI's Vice President.
Tello verrà presentato domani al CES e sarà disponibile da marzo in tutto il mondo al prezzo di listino di 99$ / 109€