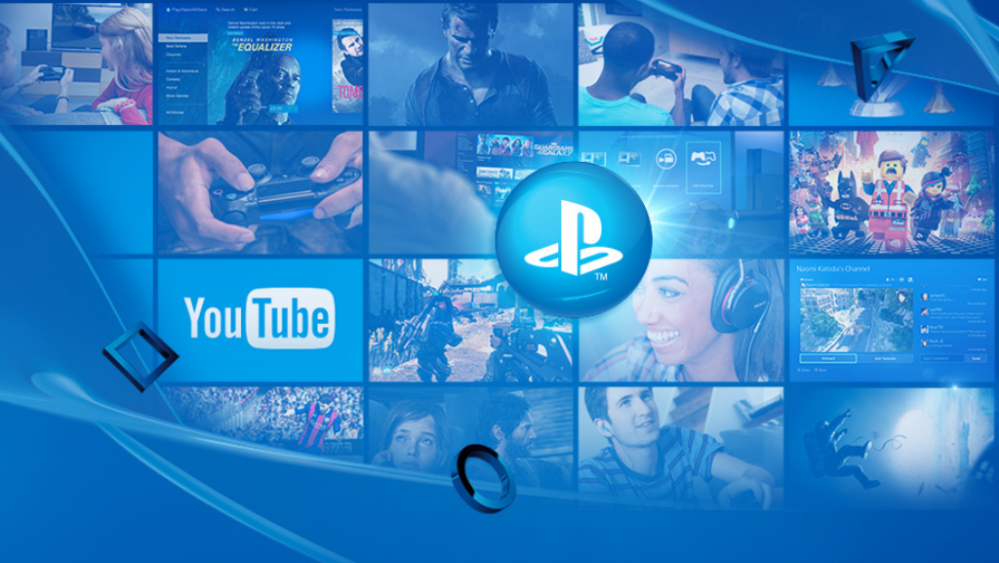 Sony ha comunicato l'inizio degli sconti di febbraio su PlayStation Store.
Tramite un comunicato sul blog ufficiale PlayStation, Sony ricorda che le offerte saranno valide solo per fino al 22/02/17.
Tra gli sconti più interessanti segnaliamo Pro Evolution Soccer 2017, Dishonored 2, The Witcher 3: Game of the Year Edition, Mafia 3 e molti altri.
Sconti di Febbraio
Pro Evolution Soccer 2017
Call of Duty: Black Ops III – Gold Edition
Call of Duty: Black Ops III Digital Deluxe
Dishonored 2
The Witcher 3: Wild Hunt – Game of the Year Edition
The Witcher 3: Wild Hunt Expansion Pass
Destiny – The Collection Upgrade
Destiny: The Taken King
Destiny® – The Collection
Mafia III
Mafia III Deluxe Edition
UNCHARTED™ 4: A Thief's End Digital Edition
Far Cry Primal
FAR CRY PRIMAL – APEX EDITION
BioShock: The Collection
Middle-earth™: Shadow of Mordor™ Legion Edition
Middle-earth™: Shadow of Mordor™-Game of the Year Edition
Trackmania® Turbo
Just Cause 3
Just Cause 3 XL Edition
Farming Simulator 15
WWE 2K17
WWE 2K17 Digital Deluxe
Killing Floor 2
Project CARS
The Witcher 3: Wild Hunt – Blood and Wine
The Witcher 3: Wild Hunt – Hearts of Stone
Metro 2033 Redux
Metro Redux
Metro: Last Light Redux
Alien: Isolation
Alien: Isolation Season Pass
Alien: Isolation The Collection
Tomb Raider: Definitive Edition
MXGP2 – Season Pass
MXGP2 – Special Edition
MXGP2 – The Official Motocross Videogame
MXGP2 – The Official Motocross Videogame Compact
LEGO® Batman™ 3: Beyond Gotham
LEGO® Batman™ 3: Beyond Gotham PREMIUM EDITION
LEGO® Jurassic World™
LEGO® Marvel™ Super Heroes
LEGO® The Hobbit
One Piece Burning Blood
Prototype® Biohazard Bundle
Prototype®2
PROTOTYPE™
Atelier Sophie
WWE 2K17 Accelerator Pack
WWE 2K17 MyPLayerKickstart
WWE 2K17 NXT Enhancement Pack
WWE 2K17 Goldberg pack
A.O.T. Wings of Freedom
Adam's Venture: Origins
Adam's Venture: Origins – Deluxe Edition
Air Conflicts Vietnam Ultimate Edition
Alekhine's Gun
BLADESTORM: Nightmare
Casey Powell Lacrosse 16
Darksiders II Deathinitive Edition
DEAD OR ALIVE 5 Last Round
DYNASTY WARRIORS 8 Empires
Dynasty Warriors 8 Xtreme Legends Complete Edition
Industry Giant 2
JoJo's Bizarre Adventures – Eyes of Heaven
J-Stars Victory VS+
Lichdom: Battlemage
Loading Human™: Chapter 1
Marvel: Ultimate Alliance Bundle
Moto Racer 4
N.E.R.O.: Nothing Ever Remains Obscure – Deluxe Edition
Reus – Deluxe Edition
ROMANCE OF THE THREE KINGDOMS XIII
Rugby Challenge 3
Saints Row Metro Double Pack
Sherlock Holmes: Crimes and Punishments
Snoopy's Grand Adventure
THE CREW® CALLING ALL UNITS
The Crew® Ultimate Edition
THE KING OF FIGHTERS XIV
The LEGO® Movie Videogame
The Talos Principle: Deluxe Edition
Tony Hawk's® Pro Skater™ 5
Tour de France 2016
Transformers: Devastation
TRANSFORMERS: Fall of Cybertron
Transformers: Rise of the Dark Spark Gold Edition
Warhammer: End Times – Vermintide
WARRIORS OROCHI 3 Ultimate
WRC 5 eSports Edition
Yesterday Origins
DARIUSBURST Chronicle Saviours
Grim Fandango Remastered
Guns, Gore and Cannoli
Grow Home
Grow Up
Plague Inc: Evolved
Retro City Rampage™ DX
Table Top Racing: World Tour
Table Top Racing World Tour: Tropical Ice Pack
Armello™
TowerFall Ascension
GAROU: MARK OF THE WOLVES™
Coffin Dodgers
Shantae and the Pirate's Curse
Shantae: Risky's Revenge – Director's Cut
NECROPOLIS: A Diabolical Dungeon Delve
AQUA KITTY – Milk Mine Defender DX
Binaries
Bridge Constructor
Crystal Rift
Dangerous Golf™
DARIUSBURST Chronicle Saviours : Cave DLC Pack
DARIUSBURST Chronicle Saviours : Sega DLC Pack
DARIUSBURST Chronicle Saviours : Taito DLC Pack
Gone Home
Jotun: Valhalla Edition
Rock Boshers DX: Director's Cut
SHU
Sky Force Anniversary
Strike Vector EX
Super Dungeon Bros
The World of Nubla