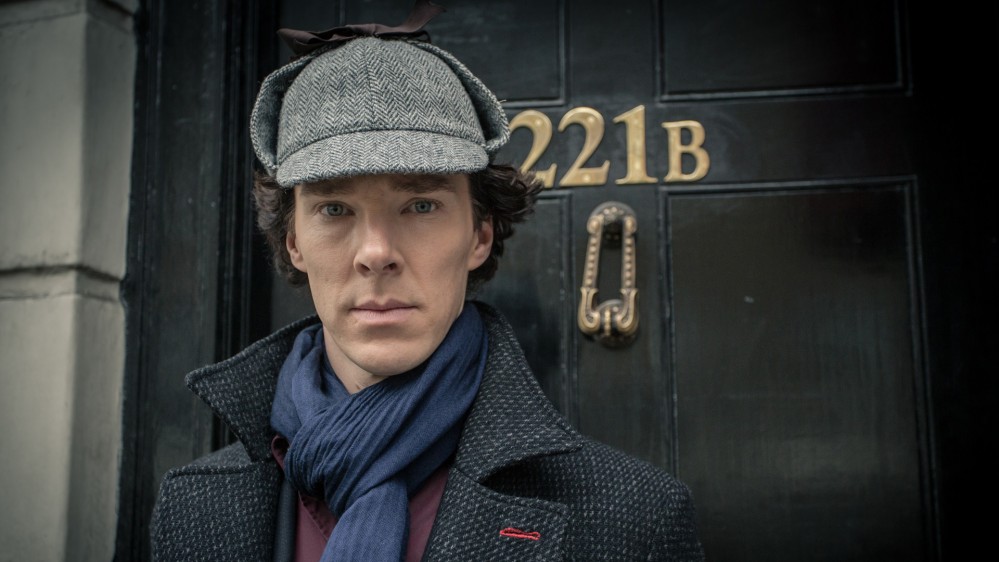 Le riprese della pluri-premiata serie TV dell'investigatore più famoso al mondo, Sherlock, sono ricominciate. Grande attesa per la quarta stagione del telefilm della BBC, che tornerà con tre nuovi episodi e moltissime novità.
Il canale Twitter di Sherlock ci offre un piccolo sguardo dietro le quinte, mentre Benedict Cumberbatch ci svela il suo entusiasmo per il quarto capito della serie TV:
(I am) genuinely thrilled to be back filming Sherlock with all the cast and crew. I can't wait for everyone to see Season 4. But you will have to wait… though not for long… And it will be worth it.
Dopo lo speciale di Natale, The Abominable Bride, la serie riprenderà la storyline principale presentando alcune rivoluzionarie realtà; vedremo, ad esempio, il nostro caro Watson, Martin Freeman, e la moglie cimentarsi in una delle sfide più pericolose di sempre: essere genitori.
Series 4! #Sherlock #221Back @Markgatiss https://t.co/EybnHJ0IhM pic.twitter.com/r5XaOaWA0n

— Sherlock (@Sherlock221B) April 6, 2016
It begins… Filming for series 4 is underway! #221Back @markgatisshttps://t.co/QeAiD1nza0

— Sherlock (@Sherlock221B) April 6, 2016