One Plus ha comunicato ieri la novità: ad un anno dal lancio il One Plus One è finalmente disponibile senza necessità di procurarsi un invito, sempre a partire da 299€ sul sito ufficiale.
Il meccanismo di inviti di One Plus ha suscitato tante polemiche durante l'anno, ma pare aver premiato l'azienda (o almeno così ce la stanno vendendo) con ottime vendite e tanta crescita:
Since the early days, our company has changed quite a lot. We've grown to over 700 employees and have sold over one million OnePlus Ones worldwide.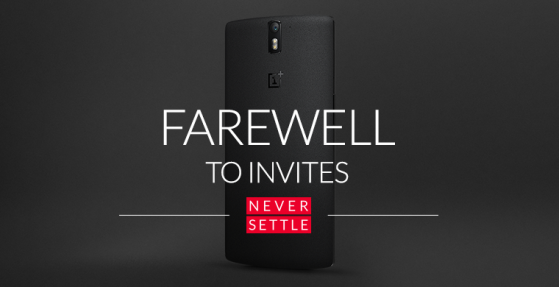 Insomma, se volevate un One Plus One ora lo potete comprare senza dover strippare in giro per internet in cerca di un invito o dover aspettare le giornate speciali per l'incauto acquisto.