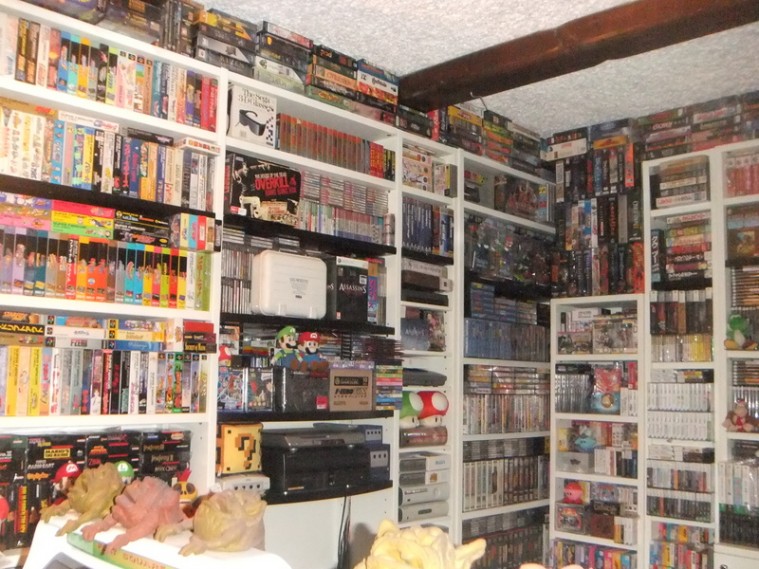 Oggi, un caro amico mi ha girato questo LINK, non volevo nemmeno crederci ma apparentemente sembra tutto vero.
Questo utente di Ebay ha deciso di mettere in vendita la sua collezione completa di Video Games. Guardate le foto, e scorrete la LISTA (LINK2), è impressionante…
After a life spent collecting video games I decide to sell off my entire collection.
I just have too much things and the space to store them is finished long ago… also I realized that if I want to play at least half of my games, I should live two or three entire human life…
Così comincia la descrizione dell'asta…
Dovrei vivere 2 o tre intere vite per poter giocare a metà dei miei giochi…
Collezione che contiene oltre 6800 giochi e 300 console…
Io direi:
1. se non lo è, farlo subito membro onorario di LN
2. uniamoci assieme nel più grande gruppo di acquisto nerd della storia, compriamo la collezione e apriamo veramente un museo
3. se guardate bene l'asta… è di MILANO
Questo sarebbe l'incauto degli incauti, io sto continuando a sbavare.
Fonte: Paolo :D