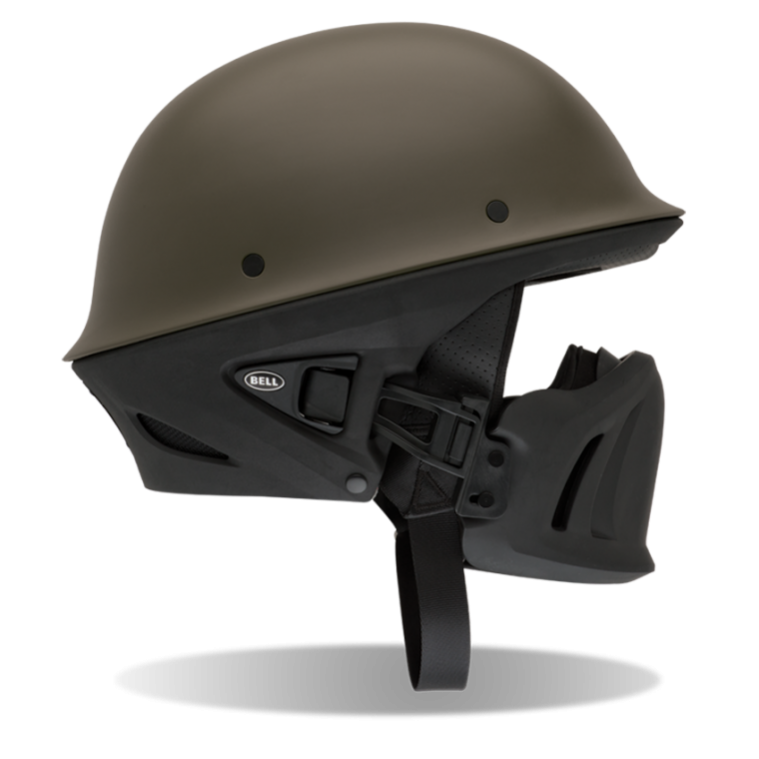 Purpose built to guard against the elements, the new Rogue has the look of a half helmet with the comfort of a 3/4. Featuring an adjustable and removable muzzle, the Rogue offers an innovative solution for exceptional rider comfort. Add in a lightweight composite shell and ultra-comfortable interior, and you've got the perfect weapon for a day on the road.
Non mi serve un casco, ma mi servisse… questo della Bell è stupendo. Unisce Star Wars, Sturmtruppen e Mad Max in un solo frankestein estetico che mi piace assai.
Disponibile anche in verde militare, nero lucido e nero opaco a 250 dollari di listino.