24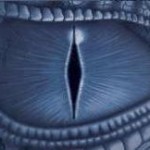 Dato che qui i lego non stufano mai, sopratutto se vengono usati per costruire degli oggetti utili pratici funzionanti della lunghezza di 1 metro e mezzo, vi presento l'ultima creazione di Baron von Brunk: un gigantesco controller NES costruito con i famigerati mattoncini.
Initially conceived in the late summer of 2012, this titanic brute has been gradually worked on since the past months and finally completed towards the end of 2012. Various issues, such as work-related and/or financial problems halted its production, but nonetheless I managed to complete this giant controller, in both its LEGO structure as well as electrical functionality
Definito dal suo stesso creatore "la mia creazione LEGO più ambiziosa di sempre" può vantare l'effetto controbilanciato del tasto grande e il circuito originale di un controller NES (collegato a un convertitore USB per usarlo con la ROM Nintendo).
Si trovano tutte le informazioni sulla sua costruzione nell'articolo ufficiale e se volete vederlo affannarsi con una partitella veloce, qui di seguito il video di presentazione: