18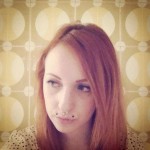 Lo scorso 21 dicembre la Nintendo ha pubblicato Hyrule Historia un art book ufficiale per celebrare i 25 anni di vita di Legend of Zelda (del quale è da poco uscito il nuovo episodio per Wii, Skyward Sword).
Il libro ripercorre in 274 pagine la storia di Link, mostrando ogni capitolo della saga (ad eccezione, pare, di The Minish Cap del 2004, per Gambe Boy Advance), tra concept art mai visti prima, immagini promozionali, informazioni sui vari personaggi, bozze varie riguardanti i primissimi episodi della saga e altro ancora.
Acquistabile solo in Giappone e in lingua giapponese a ¥3255 (32€ circa). Non ci sono notizie riguardanti l'arrivo di questo art book fuori dai confini giapponesi, ma non è da escludere dato il successo della saga in tutto il mondo.
Che dire di più: SBAVO.
Vi lascio a qualche immagine delle illustrazioni che potete trovare nel libro e qua un appassionato jappo-francesce (LOL) lo sfoglia e ne parla, enjoy!
[nggallery id=330]
Fonti: Sito Nintendo, qua e qui