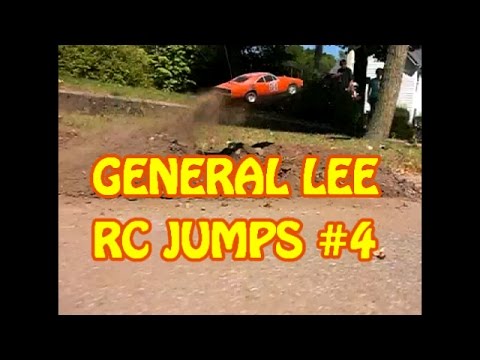 Pile of dirt = couldn't of done it with out you!!!!!!
Immagino tutti vi ricorderete dei famigerati salti del Generale Lee di Hazzard, vero?
Quelli che bastava un sassolino sulla strada e la macchina volava che nemmeno lo Shuttle.
Quelli che ti chiedevi se l'Anas in Georgia non potesse permettersi un paio di vanghe e spianare tutte quelle dannate rampe presenti in OGNI dannata strada.
Ecco, ora potete rivivere quei meravigliosi e assolutamente inverosimili salti. In versione mini.
L'utente di Youtube dudebro313 ha riprodotto quei salti al rallentatore con la sua versione RC della Dodge Charger "General Lee"!