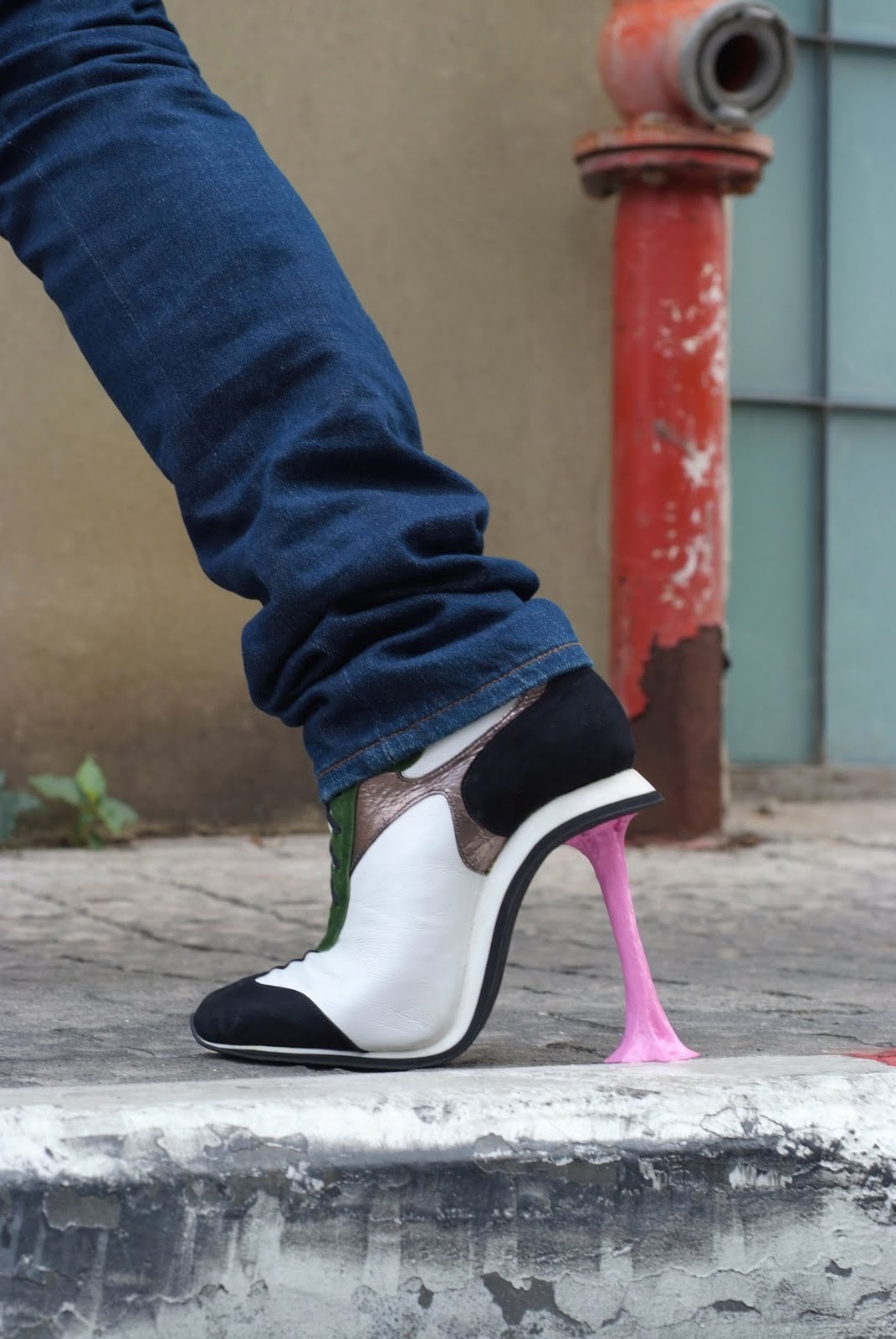 Info su Kobi Levi:

Graduated from Bezalel academy of art & design, Jerusalem 2001. Specialize in footwear design and development/making. Working as a freelance designer. Collaborating with both Israeli and international companies in the past and present years and working on his men shoe line in Tel-Aviv, Israel. Designed industrial footwear in both Italy, China and Brazil. Presented design in various exhibitions in Tel-Aviv, Jerusalem, Tokyo, Verona, St.Etienne, Berlin etc'… " In my artistic footwear design the shoe is my canvas. The trigger to create a new piece comes when an idea, a concept and/or an image comes to mind. The combination of the image and footwear creates a new hybrid and the design/concept comes to life. The piece is a wearable sculpture. It is "alive" with/out the foot/body. Most of the inspirations are out of the "shoe-world", and give the footwear an extreme transformation. The result is usually humoristic with a unique point of view about footwear. Another aspect of the creation is the realization. All the pieces are hand-made in my studio. The challenging technical development is the key to bring the design to life in the best way."
Questo artista crea (IMHO) bellissime scarpe veramente fuori dal comune!
Tra le sue ultime collezioni figura la "Birds series", una collezione ispirata al regno animale, in particolare agli uccelli acquatici come cigni e papere.
Di seguito una gallery con alcune sue opere, secondo me alcune delle piu belle!

via: boingboing
Fonte: Kobi Levi Design