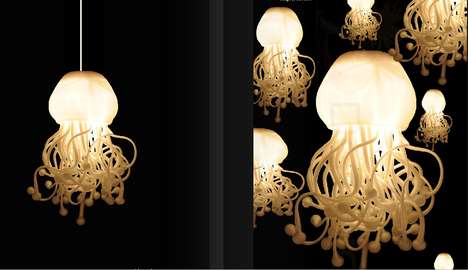 Looking at the Spermatozoi Collection, two things come to mind: underwater explorations and, well, a more x-rated pastime. The former has to do with its jellyfish-like design and the latter has to do with not only the look, but also the name. Either way, it is inspired by nature.

Designed by Dea Luce, the Spermatozoi Collection offers stunning and unique lighting. Available in both table and pendant lamp forms, they either come in a white- or yellow-toned light.
Lampadari Sburi (è quasi il caso di dirlo!), prodotti da Dea Luce Inc.
Catalogo completo QUA
Grazie a Code2! Bazooka!