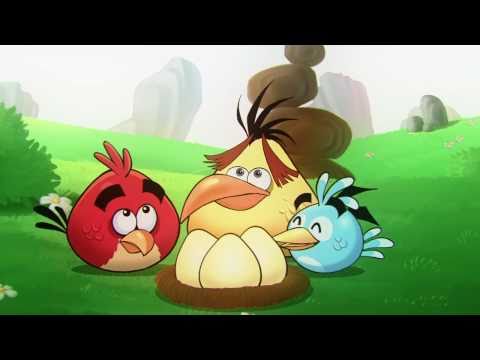 Rovio and 20th Century Fox join forces to create a new game, Angry Birds Rio! The game will launch with 45 dedicated levels based on the highly-anticipated motion picture, with regular updates lined up for the future. The game will be available for download on smart phones and tablets worldwide.
Avete presente
Angry Birds
, il giochino per iPhone, Android, PalmOS, PSP e Nokia?
E Angry Birds Seasons?
Beh, sono giochini assai addictive (e lo dico a ragion veduta…) che stanno spopolando da dicembre 2009: 75 milioni di download, seguiti da gadget, peluche, giochi da tavolo e quant'altro.
Bene, i finlandesi Rovio si son montati la testa e dichiarano che vogliono far diventare Angry Birds non dico il prossimo Pac Man, ma nientepopodimenoche il nuovo Super Mario…
E c'hanno pure fatto un film (manco a dirlo in 3D) con la Fox, di cui sopra vedete il trailer e che uscirà nei cinema il 15 aprile:
Mostra Approfondimento ∨
Ma, scherzi a parte, è interessante il modello di business su cui si basa Rovio per Angry Birds: il gioco è gratuito ma è stato sviluppato a lungo da un team di 12 persone (Rovio ha 40 dipendenti e conta di arrivare a 100).
Nato sull'App Store (poi sul Market di Android etc) Angry Birds è diventato un fenomeno virale e dalla conoscenza ormai planetaria dei personaggi nasce il guadagno: intanto pubblicità e credibilità per Rovio (ha già pubblicato 52 giochi, di cui 16 originali, ma ben pochi la conoscevano) e infine il mondo di gadget e qualunque altra forma di merchandising dell'immagine.
Via Wired.