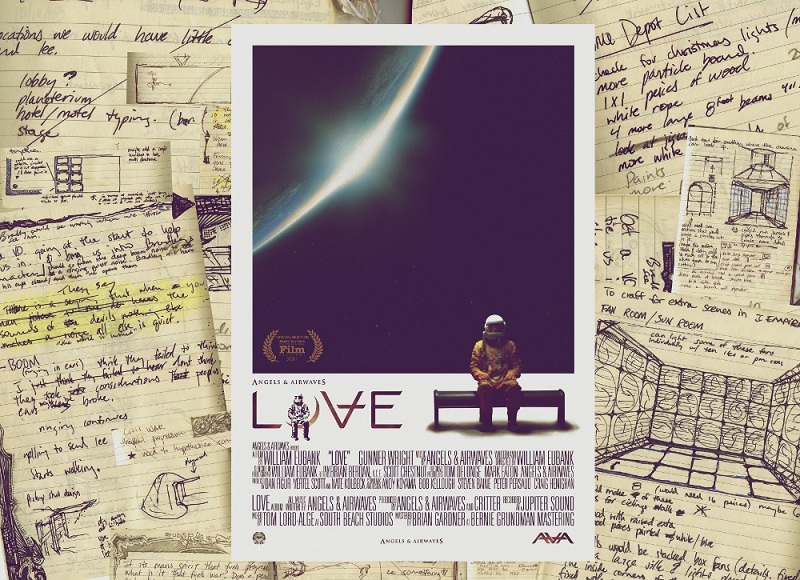 A high-impact visual adventure, that resonates a common truth, that everyone has a story to tell and something even greater to leave behind.
Nella primavera del 2011 sarà distribuito negli States il fantascientifico Love, diretto da William Eubank, con Gunner Wright.
Trama:
Dopo aver perso contatto con la Terra, l'astronauta Lee Miller rimane bloccato in orbita a bordo della Stazione Spaziale Internazionale…Da solo.
Col passare del tempo e man mano che i sistemi di supporto vitale diminuiscono, Lee combatte con se stesso per mantenere la sanità mentale e semplicemente sopravvivere.
Conduce una vita claustrofobica e solitaria, fino a che non fa una strana scoperta a bordo della nave.
Guidata dalla musica degli Angels and Airwaves, LOVE esplora il bisogno umano fondamentale della connessione e il potere illimitato della speranza.

Anche se non riscuoterà il successo di Checco Zalone, secondo me questo film indipendente in stile 2001 Odissea nello spazio, merita senz'altro attenzione.
Troverà una distribuzione nelle sale italiane?
Altri bellissimi trailer nell'approfondimento.
Mostra Approfondimento ∨
Writer, Director – William Eubank
Executive Producer – Tom DeLonge
Executive Producer – Mark Eaton
Executive Producers – Angels & Airwaves
Music By – Angels & Airwaves
Captain Lee Miller – Gunner Wright
Producer – Dan Figur
Producer – Vertel Scott
Producer – Nate Kolbeck
Associate Producer – Chase Rudolph
Director Of Photography – William Eubank
Editor – Brian Berdan, A.C.E.
Editor – Scott Chestnut
Production Designer – William Eubank
Sound Designer – Bob Kellough
Sound Mixer – Andy Koyama
Music Co-Producer & Engineer – Critter
angelsandairwaves.com
williameubank.com
Enjoy L☽∀E!