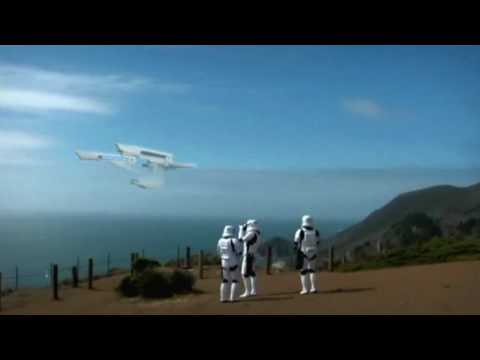 C'ho provato a controllare se fosse o meno un repooost, ma voi non avete idea di cosa esce fuori e di quanto tempo dovrei perdere per scrollare tutti i post che hanno la parola chiave "enterprise", "morte nera", "guerre stellari" o "star trek"! Quindi me la rischio!
Questo piccolo corto è stato realizzato da Current TV, e (cito testualmente):
Military force was authorized yesterday minutes after the E.T.'s 48 hour deadline had passed. The E.T's were given an ultimatum to stop their whale poaching and leave Earth or face military action.
Addio Spok!