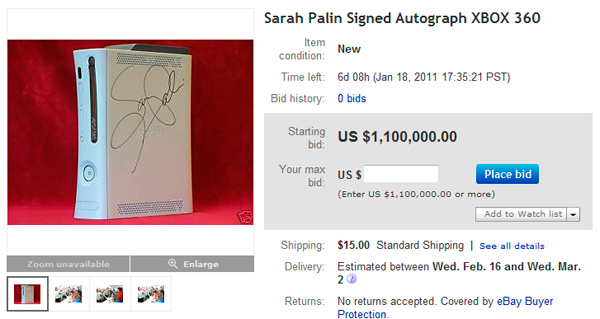 Are you a rich son of a bitch? If so, maybe you'd like to invest in this Microsoft XBOX 360 for $1,100,000.00.

The infamous Sarah Palin XBOX 360 was autographed at the governors picnic on July 24, 2009, in Wasilla, Alaska, just two days before her resignation as governor of that state. You can own this 60GB, perfect-condition, one-of-a-kind item before her expected run for president of the United States of America in 2012.

This gives new meaning to the "Red Ring of Death."
Non aggiungo altro.