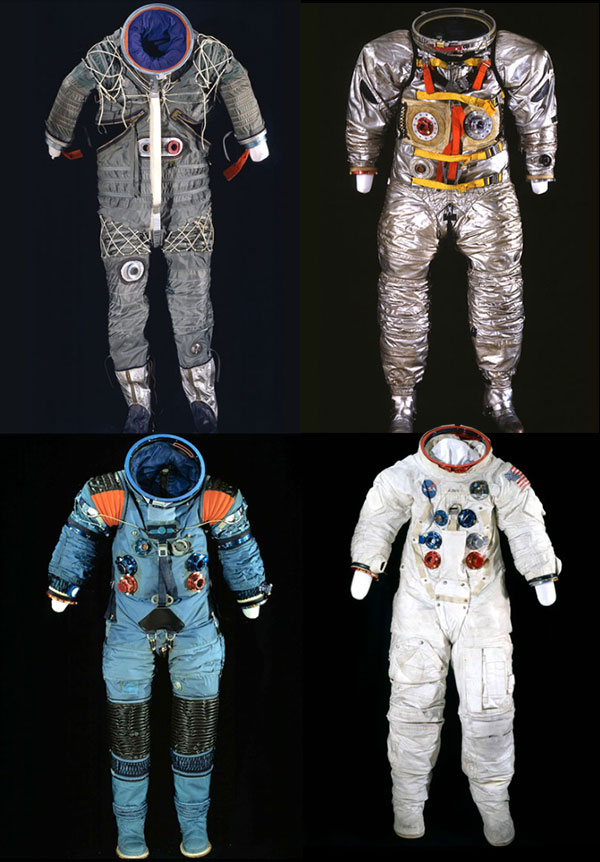 Photographs and X-ray images of spacesuits in all their complexity, some worn by famous astronauts and others that never made it into space.
Un interessante articolo del NY Times illustra diverse soluzioni, per l'abbigliamento spaziale, create ed utilizzate dalla Nasa e da altre compagnie che lavorano nel settore spaziale degli US.
Slideshow completo qui.