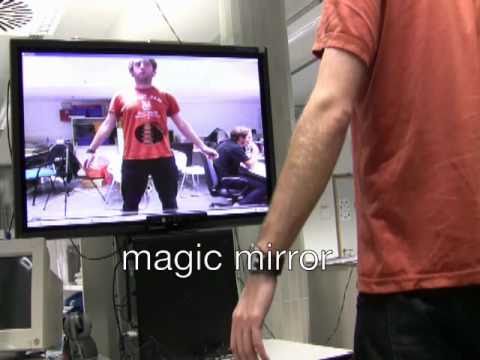 Augmented Reality Magic Mirror using Kinect
The Kinect allows tracking of users without additional markers. We develop a magic mirror that generated an overlay of a video image with volume visualization from a CT volume. Such a system could be used for education of anatomy.
Cominciano ad essere studiati i possibili impieghi della periferica in campo medico scientifico.
Info: http://campar.in.tum.de/Chair/ProjectKinectMagicMirror