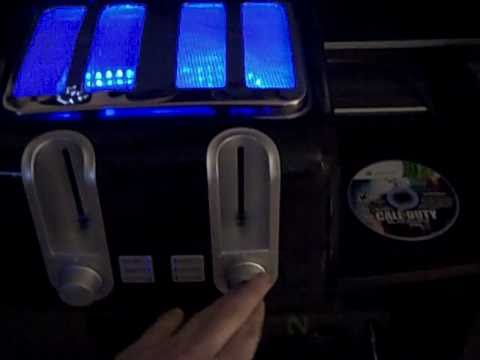 Here is another video of my XToaster360 with a TV plugged in and it playing Black Ops. Hope you enjoy.

If I can sell this one then there are sure to be bigger and better ones in the future. Feel free to throw out any ideas.
Modding per il vero appassionato di videogiochi & panini, realizzato riassemblando la console dentro un tostapane (visti i problemi di surriscaldamento non poteva scegliere apparecchio migliore) e ricollegando i led interni con quelli già presenti sul nuovo "case".