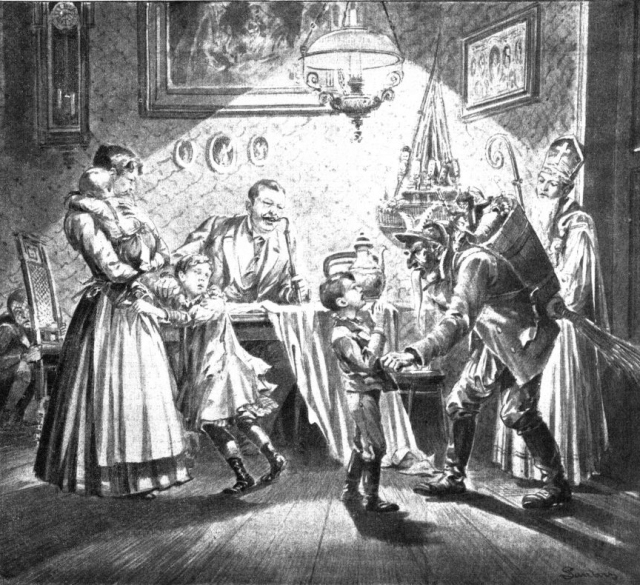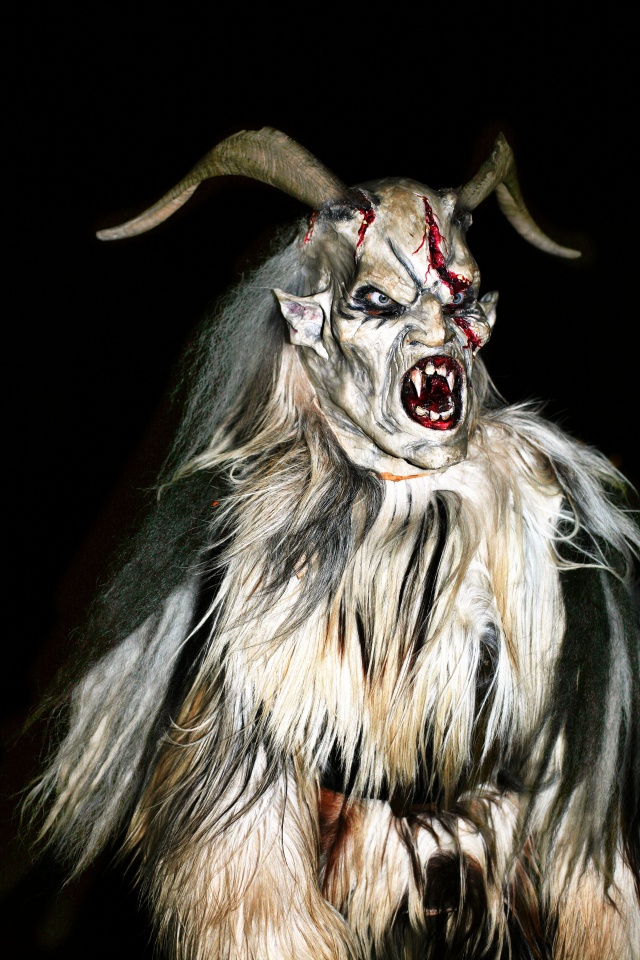 Krampus is a mythical creature. According to legend, Krampus accompanies St. Nicholas during the Christmas season, warning and punishing bad children, in contrast to St. Nicholas, who gives gifts to good children.
In the Alpine regions, Krampus is represented by a demon-like creature. Traditionally, young men dress up as the Krampus in Austria during the first two weeks of December, particularly on the evening of 5 December, and roam the streets frightening children with rusty chains and bells.
In the aftermath of the Austrian Civil War the Krampus tradition was a target of Austrian Fascists allied with Nazi Germany.
In the arcade game CarnEvil, Krampus is featured as the boss of the Rickety Town level.
Fino a 10 minuti fa non sapevo che esistesse una storia del genere, ma tant'è.
Welcome Krampus, il socio di merende di San Nicola che fa visita ai bambini insieme al buon vecchiardo e se giudicati immeritevoli li corca a dovere, in un enfasi di repressione mai raggiunta neanche nei peggiori sogni di Stephen King!
Se qualcuno lo conosce meglio e sa darci altre info, ben venga!
Thal ci dice:

Mi è tornato in mente questo ottimo sito che parla dei Krampus di Tarvisio http://www.krampus.it/ li avevo visti durante l'università…
Le feste di dicembre in quella zona iniziano con la sfilata dei Krampus e terminano con i pignarul, un rito del fuoco a scopo purificatore.
La simbologia penso sia semplice, le notti più buie dell'anno iniziano con un avanzare di creature maligne che permangono per circa un mese e vengono scacciate con il ritorno del sole il 5 di gennaio, salutato da enormi pire con in cima un manichino di forma umana a scopo di esorcismo e purificazione.
Non hanno nulla di cristiano, ci sono tracce già con le cronache storiche tarde sui Reti in epoca romana.