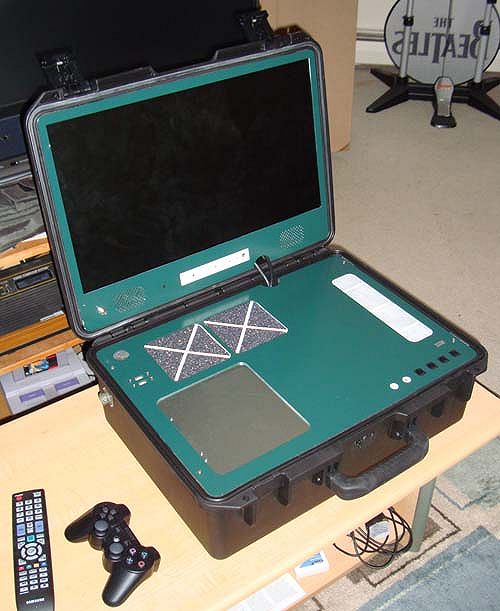 Here's the project we built for The Ben Heck Show episode 9. It's ruggedized PlayStation 3 for use in Afghanistan. It has a 22″ LCD screen, built-in speakers, TV tuner, network switch and storage compartment.
Volete portare la vostra PS3 in ogni dove senza alcun rischio? Perfino in Afghanistan? Quel simpatico tecnoburlone di Ben Heck vi spiega come fare.
QUI trovate la puntata del The Ben Heck Show.