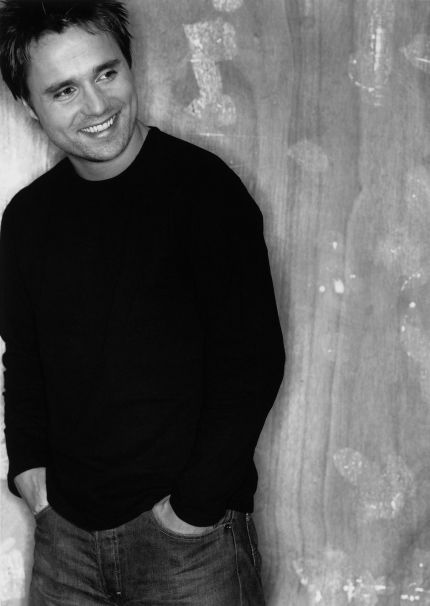 Since December 21, 2009, he has written and co-written 9 number one hits, including "So What" and "Raise Your Glass" by Pink, "Hot n Cold", "I Kissed a Girl", "Teenage Dream" and California Gurls" by Katy Perry, Kelly Clarkson's "My Life Would Suck Without You", and "3" by Britney Spears. In 2010 alone, he has written or co-written six top 10 singles, including "Dynamite" by Taio Cruz, "DJ Got Us Fallin' in Love" by Usher, "Whataya Want From Me" by Adam Lambert, "Raise Your Glass" by Pink, as well as "California Gurls" and "Teenage Dream" by Katy Perry.
Chi di voi conosce Max Martin?
Questo signore svedese di 39 anni, sconosciuto ai più, è l'autore di molte delle maggiori hit pop degli ultimi 15 anni, una lista di successi che lo rende paragonabile a mostri come Michael Jackson o Quincy Jones.
Tanto per fare qualche esempio ha scritto i pezzi di maggior successo di Ace of Base, Bon Jovi, Backstreet Boys, Britney Spears, NSYNC, Kelly Clarkson, Katy Perry, Pink, Celine Dion, Avril Lavigne etc.
Nel 2009 ha scritto 9 number one hits, nel 2010 altre 10… quante altre pop/rock-star possono vantare qualcosa di simile?
E poi non stupiamoci se le canzoni pop ci suonano tutte uguali: dando per assodato che spesso i cantanti non sanno neppure suonare il tamburello, la maggior parte dei pezzi arriva tutta dagli stessi 3 o 4 autori (vedi ad esempio Pat Leonard, storico autore e produttore di Madonna ma che ha lavorato anche con Pink Floyd, Roger Waters, Rod Stewart, Elton John, Bryan Ferry etc)!
PS: dalla Svezia arriva molta più musica di quanto crediate, sono il terzo Paese al mondo per produzione discografica, dopo USA e UK.